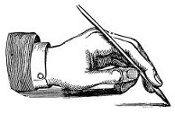 The Whitefield Selectmen have sent a letter to Assistant Attorney General Thomas Harnett, the person handling the Clary Lake water level order and its pending appeal filed by Paul Kelley in Lincoln County Superior Court. The letter urges the AAG to expedite the current mediation process and enforce any violations of the water level order that may be found to exist.  It was sent by email to the Service List. It has also just been posted on the Town of Whitefield's Facebook page. It's short and sweet so I'll copy here in its entirety:
---
Thomas Harnett
Assistant Attorney General
Department of the Attorney General
State House Station 6
Augusta, Maine 04333-006
Dear Mr. Harnett:
The Town of Whitefield would like to convey to you its continuing concern about the
present state of water levels in Clary Lake. Since 2011, the lake level has been lowered and resulted in continuing and significant impacts to the environment and our community. Without going into details as they are well documented in the record, the low water level has adversely affected Clary Lake's suitability for recreation, navigation and as a habitant for fish and other water dependent species. While the dam has been described by the owner as "breached", it is in fact just damaged and reparable.
The Town is asking that your office actively use all means at its disposal to resolve
pending issues in order to restore Clary Lake water level to that which existed prior to 2011. In particular, your assistance in the expediting the current mediation process and enforcing any violations of the DEP's water level order that may be found to exist would be appropriate and appreciated.
Thank you for your consideration and assistance.
Sincerely,
Aaron Miller
Administrative Assistant to the Select Board
Town of Whitefield
cc: Service List
---
"Damaged and reparable." Nice they got that bit in there.
The Selectmen voted to send a letter last week at their regularly scheduled Select Board meeting. That meeting was covered by the Lincoln County News (see: Whitefield Selectmen to write State officials about Clary Lake). I greatly appreciate the Whitefield Selectmen taking this assertive step.
Here's a link to the actual document: