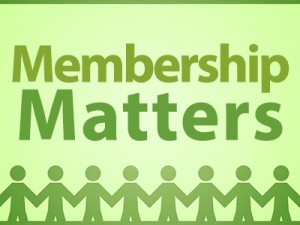 No really! It's in the mail which means the Clary Lake Association's 2021/2022 Membership drive has begun! Traditionally, it begins with the mailing of the Summer newsletter which went in the mail a few days ago. Most of you should have it in your mailbox by now, or will have shortly (I'll post a digital copy here in a few days). Unofficially our Membership drive begins on April 1st which is the date we start accepting dues for the upcoming year. In reality, it's never too soon or too late to join or renew your membership in the Association. We're always ready for new members! Dues are $25 per person per year and Membership is open to all. I've added a page to the site to keep track of who has signed up for the Upcoming Year. At the time of this writing there are already six people who have renewed their memberships. You'll find the list under the Current Membership List, under the Membership Menu.
Our Membership year runs from Annual meeting to Annual meeting. This year's Annual Meeting will held on Saturday the 7th of August. Details of the meeting are included in the newsletter, and on our Meetings & Minutes page. We've consistently been meeting our Membership goal of ~160 members for the past couple of years so we thought we should aim a little higher this year and shoot for 175 members. You can follow our progress towards our Membership goal with our Progress Meter which you'll find on the sidebar of most pages. It looks like this:
Progress towards our 2021/2022 Membership goal:
The Clary Lake Association is a 501 c(3) non-profit corporation dedicated to preserving, protecting, and enhancing the natural beauty, and quality of Clary Lake, it's water, and its watershed. Support the Clary Lake Association, get involved, and help us protect and preserve Clary Lake!