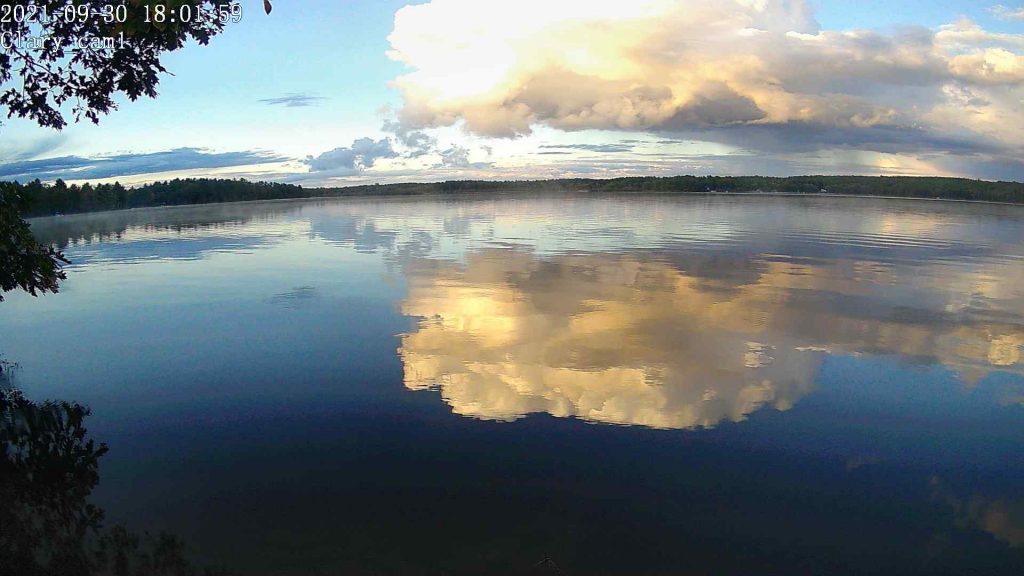 Hello to all who take an interest in Clary Lake – those who live on its shores, members and non-members alike, friends and family who come to visit lakeshore owners, those who make use of the State boat launch and those of you who are catching this message by way of just checking in on the website.
Over this last Spring/Summer season we have all been delivered a bit from the intrusions and curtailments that a climate of pandemic has generated. What a blessing it was to be out in Nature and partake of the many activities in and around the lake with friends and loved ones. We were able to safely congregate for an Ice Cream Social and to hold our Annual Meeting, seemingly without detriment to anyone's health. We hope, as we move further and further away from precaution-minded operating in the world, that we can add to these gatherings, other events on a regular basis; events you can always count on annually, such as an annual Marsh Tour, Coffee Clutch/'Dock Hopping' events out on the lake; 4th of July CLA float; Community Cookout; Harvest Pot Luck; Winter Ice Frolic* and February Doldrums Hors d'oeuvres Party, to name a few!
I've been called to become more actively involved with events sponsored by the Clary Lake Association, and have been assigned the position of chairperson of the Events Committee, separated out from the Program Committee; although there may be some overlap. Simplistically put, I see 'events' as more social and just for the fun of it; whereas 'program' would tend to have a more educational or informational component. That said, it's easy to see where the planning and workload might be shared. I welcome and indeed, am asking your assistance with any and all ideas and input about ways to improve our visibility as stewards of this most treasured natural resource that involve social fun and community-building activities. Any such efforts fit right in with our 5-year visioning work outline, prepared and reviewed at our last two in-person Annual Meetings. Part of our efforts, in addition to events, will be the design and creation of an inventory of CLA 'swag' items such as ballcaps, t-shirts, tank tops, sweatshirts, etc.
I hope I can enlist the help of a few of you to become 'members' of this committee. If you're interested in joining this fun committee, contact my husband George at secretary@clarylake.org and he'll add you. I will continue to count on others who might have a passing idea or suggestion for an event, whether wanting to be 'hands on' or not. Please send your ideas and comments to events@clarylake.org. All comments and associated interest are so very welcome!
As we bring in our docks and 'bring in the harvest' and hunker down for another Winter season, although it is the Association's decision to hold off on further gatherings this year, we hope you will remain active in your enthusiasm for the ideas and values we stand for. We are so grateful for your willingness to share your ideas and efforts towards our goal of 'preserving and protecting' Clary Lake, and I'll add "playing"!!! Please stay tuned to hear of and participate in a Winter (*Ice Frolic?!) gathering of some sort. Always, always…more to come…
Please feel free to contact me at events@clarylake.org or call me: 207-458-3143
Most sincerely and respectfully submitted,
Margaret Fergusson
Chair – Events Committee
Clary Lake Association