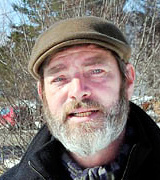 This just in from the Service List: Paul Kelley has filed a motion to strike the comments I made on the bathymetric survey almost 2 weeks ago. He justifies his motion on the basis that my comments are are an attempt to introduce "extraneous & unverified data" into a "closed administrative record." In other words, more objections on procedures just like his comments on the bathymetric survey. As with his last comments, he emailed them to Melissa A. O'Neal, Special Projects Coordinator at PretiFlaherty and asked HER to send them to the Service List. This document was not prepared by a PretiFlaherty lawyer.
PPM_H Parent_MOT to STRIKE_042913
He also included a copy of the recent KJ article in his email, taking exception to a comment I made in it.
Dang. I worked so hard on those comments.