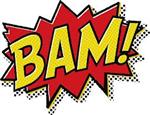 Presiding Officer Heather Parent has issued the Department's Procedural Order #7. It was sent to the service list (along with an updated service list) by Beth Callahan a little before 4 PM today. First and foremost, the order addresses the recent Clary Lake Association motion filed by Robert Rubin, Association Counsel, calling for a prompt final date for closing arguments:
"Following receipt of this Order, the Department invites the parties to submit final closing arguments about the petition. Closing arguments must be submitted to the Department no later than July 8, 2013 and must be limited to the criteria outlined in 38 M.R.S.A. § 840 (4)."
This is an aggressive schedule, suggesting that DEP is done fiddling around and is ready to get down to business. This works in our favor. Ms. Parent also ruled on my motion to supplement the record with additional information and Kelley's motion to for a new hearing. She denied them both. I'm content. It would have been nice to get more stuff into the record, but it's not necessary.
L22585BN DEP Procedural Order #7
Here's the revised Service List: