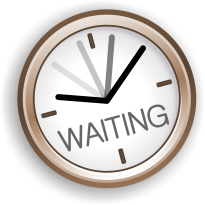 Late last week we sent a letter out to our membership with an update on the Clary Lake dam purchase effort explaining where we are, what's up ahead, and what to expect. We also sent the letter out by email to those members for whom we have email addresses, just to get the message out a little faster. If you're a member and have given us your email address but did NOT receive the email, please check your spam folder! I'm not sure why, but typically only about 2/3 to 3/4 of the emails we send actually get opened, though in the unsolicited email world, that's actually a pretty high response rate. Now that most people have received the letter, we wanted to post it here for general consumption since there are a lot more people than just CLA members who are anxiously awaiting news:
---
Dear Clary Lake Association Member:
At a hearing in Federal Bankruptcy Court in Portland on June 7, the judge approved bid procedures for the sale of the Clary Lake dam and scheduled a deadline for objections and bids of Noon on June 28. The court also scheduled a July 5 hearing date to act on the Sale Motion. Sale of property by a Bankruptcy Court is done by public auction, and we started the bidding process with our $80,000 offer for the dam when the Sale Motion was filed back on May 22. Anyone wishing to bid on the dam has until Noon on Thursday, June 28 to submit their bid along with a $20,000 cash deposit and further evidence of their ability to pay should they win the auction. The minimum bid required to beat our $80,000 offer has to be at least $93,400, an amount set in advance by the court (subsequent bids have to be at least $1000 higher than the previous bid). Should someone submit a valid bid before the deadline, an auction will be held at 2 PM on June 28 at the offices of Drummond Woodsum in Portland. If there is going to be an auction, we intend to take part in it.
We have never thought there would be any competing bids for the Clary Lake dam given the costly repairs, the underground tank (see below), and the Water Level Order which as been recently upheld by the Lincoln County Superior Court. Nonetheless, the Board feels and our attorney agrees that we would be remiss not to be prepared to respond should a bidder surface on June 28. At a meeting on June 14 the Board reaffirmed its commitment to owning the dam and agreed to compete in such a bidding process should the need arise.
We do want you to know that in the event that we are forced to bid higher in order to buy the dam, it will be necessary for us to raise additional funds so the repairs can go forward in a timely manner. You have already been incredibly generous, and we currently have no plans for a new fund raising campaign. However, if any of you have suggestions for additional funds that the Board might pursue, or might be willing yourself to contribute again, please let me or Secretary Fergusson know confidentially.
We fully expect the sale of the dam to the Clary Lake Association to be approved by the Court on July 5, and we plan to go ahead this summer with permanent repairs to the dam. To this end we have been working with an experienced contractor. On or about July 1st we'll file the required Permit By Rule application with DEP to cover the work on the dam, which should commence around July 15 and take 2-3 weeks. As soon as we actually own the dam we'll also be filing the necessary paperwork with DEP to transfer the Water Level Order to the Association. All Clary Lake shore owners and people who own land directly across the road from the lake will receive a notice in the mail of this proposed transfer this week. A legal notice will also appear in the Lincoln County News on June 21.
You may also have heard of the discovery of an abandoned fuel storage tank on the dam property. This tank was abandoned in the early 1960's, we think, and by law must be removed at the land owner's expense. In theory it would be Pleasant Pond Mill LLC's responsibility to deal with the tank but given that Mr. Kelley is in bankruptcy, that's just not going to happen. We didn't learn about the tank until after fundraising was already well underway, and after some investigation we concluded that it was not going to be an insurmountable obstacle to our purchase of the dam.
The Board is confident that we will be successful in our attempt to purchase the Clary Lake dam! We will send out an update immediately following the Court ruling on July 5th or when more information becomes available. Also keep an eye on the CLA website as we'll likely post updates there as well. If you have questions, please get in touch.
Respectfully,
Malcolm Burson, President
Clary Lake Association
---
We've already received some favorable feedback from members affirming that yes, they want the dam, they want it fixed, and they want it soon and they're willing to donate more money if necessary to accomplish our goal.