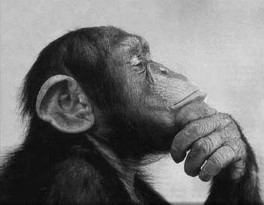 Last Wednesday afternoon Assistant Attorney General Scott Boak filed the Department of Environmental Protection's brief in response to Aquafortis Associates LLC's brief appealing the Clary Lake Water Level Order [WLO]. AquaFortis Associates LLC [AQF] filed their brief back on October 6th. Since posting the State's brief last week, quite a few people have viewed and/or downloaded it. I've read through the brief twice now, the first time quickly to get a feel for it, and then again more carefully, taking the time to read the foot notes, review unfamiliar citations and check the exhibits, most of which I was already familiar with. For me, it was a trip down memory lane and I found it to be clear, well-written, and easy to follow certainly not what I'd call "hard reading" by any means. Your mileage may vary, but a number of people have commented to me that they found the brief easy to follow and helpful in understanding everything that has gone on over the last 6 years since the Clary Lake water level petition was filed in early January 2012. I believe Assistant Attorney General Scott Boak did an outstanding job of defending the WLO, clearly demonstrating a solid grasp of ALL ASPECTS of this very complicated case. I look forward to the hearing when both sides of the case get to present their arguments which I expect to take place early next year.
The primary arguments in AQF's appeal of the WLO is that the Department:
lacked jurisdiction over AQF as a

party and over Clary Lake based on alleged permits under 38 M.R.S. SS 651-59, 701-28 ("Mill

Act"), and 38 M.R.S. S. 480(Q),

failed to set a water level for Clary

Lake based on the hearing evidence and improperly relied on a post-hearing bathymetric Survey,

was biased and engaged in improper communications,

lacked authority to order Dam repairs and other conditions, and

effected an

unconstitutional taking of AQF property by issuing the WLO.
Having been intimately involved in this mess from the very beginning and being quite familiar with all the issues, I have never given AQF's arguments any credence at all and the only thing that really surprises me is that Preti Flaherty has been willing not just to represent them in Superior Court, but apparently to do so free of charge! Now, obviously I have no way of knowing what financial arrangements Preti Flaherty actually has with their clients, but why would they let Paul Kelley and Pleasant Pond Mill LLC together run up over $826,000 in legal bills if they actually expected to get paid? What's up with that?
I have always maintained that I expect the Court to uphold the Clary Lake Water Level Order. Now that Attorney Boak so has thoroughly and convincingly countered ALL of AQF's arguments, I remain steadfast in that belief. I also find it inconceivable to think that Preti Flaherty will appeal the Superior Court ruling to the Maine Law Court despite their having signaled their intention to do so from the very start. They are bound to lose that appeal. Time will tell if they decide to take that course of action.
Another thing that I find very encouraging is that despite the fact that the DEP has decided not to take enforcement action on our WLO unless and until it is upheld by the Court, they are currently processing another Water Level Petition for Dyer Long Pond in Jefferson, and will be holding an public hearing on it sometime in January, 2018. If the DEP seriously thought that their authority to issue water level orders under the Water Level Law (38 M.R.S § 840) was in jeopardy as a result of AQF's challenge, I think it unlikely they would take on and process new water level petitions, preferring to wait until the status of our WLO was established by the court. Consequently, it follows that the DEP must be pretty confident they will prevail against AQF's attack.
Those of you who haven't yet read the brief, you should do so, at your earliest opportunity.