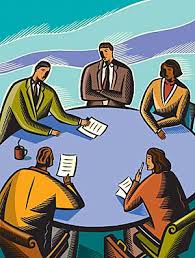 The Attorney General's office sent me a copy of an Order for a Stay of Civil Proceedings in the matter of Pleasant Pond Mill LLC and Aquafortis Associates LLC v. Maine Department of Environmental Protection, Docket No. AP-14-1. The parties jointly requested this stay so that they can pursue mediation under the Land Use Mediation Program pursuant to Title 5 §3341. What this means in ordinary speak is that the administrative appeal of the Department water level order is being put on hold while the parties engage in mediated discussions in an attempt to resolve this matter. At the conclusion of mediation the results, or lack thereof, will be reported back to Superior Court. 
If you will recall, Pleasant Pond Mill LLC's appeal (see Pleasant Pond Mill LLC files suit in Superior Court, Lincoln County) included a request for mediation under the Land Use Mediation program; since then both Butch Duncan and Arthur Enos each filed their own separate requests for mediation in this matter with the Lincoln County Superior Court clerk. It is not clear to me exactly what they expect to accomplish by doing this, or how CADRES will handle these multiple, over-lapping, and likely conflicting requests for mediation. Like everything else since the start of the water level petition, this mediation process is quickly becoming a complicated and confusing situation.
Land Use Mediation take place under the auspices of the COURT ALTERNATIVE DISPUTE RESOLUTION SERVICE aka CADRES which is based in Augusta. Here's a rather good pamphlet put out by the State of Maine that explains the basics of Land Use Mediation. I recommend everyone take a look at it:
Here's a link to the actual statute covering the program. It's relatively short. Everyone should read this too:
Title 5 §3341. Land use mediation program
Stay tuned.