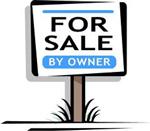 Tim Chase told me today that after much thought he has put in an offer on the Clary Lake dam! As many of you know, Tim's father Chester Chase owned the dam for years and as a teen Tim worked at the mill and help operate the dam making him a perfect choice to take it over. In fact I can't think of anyone I'd rather have own it. Tim owns the property adjoining the Clary Mill property on the north. Of course, there is no guarantee that Kelley will accept Tim's offer, but if he really wants out from under the dam, here's his chance.  Tim sent me a copy of his offer:
It sure looks legitimate to me. I've asked Tim to keep me posted on developments.
If Kelley fails to take advantage of this bona fide offer to transfer the dam we can only conclude that he really doesn't want to get rid of the dam at all which in turn would suggest that he perhaps filed his petition for release from dam ownership or water level maintenance under false pretenses. The purpose the statute after all is to help a dam owner with a dam they don't want find a new owner for it. Only if no one is found who is willing to accept ownership of the dam does the statute specify the Department should issue a breach order. Kelley would appear to have forgotten this important fact as he openly refers to the statute under which he filed his petition as "governing the process for the "abandonment" of dams" and he has stated numerous times that he expects his petition to result in a breach order.  Oddly, neither the word "abandon" or "abandonment" is used anywhere in the language of the statute so Kelley's repeated use of the term is telling.
Of course the possibility exists that perhaps Kelley can't afford to or is unwilling to let the dam go for just the "costs of transfer" and he will ask more for the dam than Tim is willing to pay. This does not change the fact that Tim's offer is a valid offer under the statute. In this case, Kelley will be stuck with the dam and there will be no breach order being issued by the Department any time soon. After all, the purpose of the statute is not to make the dam owner financially whole, but to provide them with a means for release from dam ownership or water level maintenance.