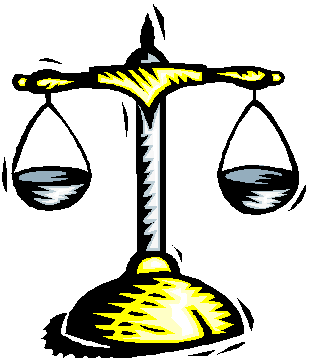 We've all been anxiously awaiting a decision from the Bankruptcy Court on the Clary Lake Association's efforts to purchase the Clary Lake dam from Paul Kelley's bankruptcy estate. This morning Judge Fagone announced his intention of issuing an Oral Ruling on the Trustee's Sale Motion in open court at a hearing at 10 AM on Friday September 28th at the United States Bankruptcy Court at 202 Harlow Street, Bangor, Maine. The hearing will be open to the public. A date for a ruling is not the same as a ruling, but I'll take it. At least now we have an end date for the Sale Motion!
Given how much time has passed since oral arguments back on July 27th, we were all expecting the Judge to issue a written decision but our attorney assures us that Judges issue oral decisions in open court with some frequency. We have every reason to believe the Judge will approve the sale of the Clary Lake dam at that hearing, with the only question being whether he sells us the dam free and clear of the restrictive covenants or approves the sale with the covenants in place. Either way we'll own the dam. The closing will most likely take place the following week. We have a contingency plan in place to deal with the covenants if the Judge decides not to sell the dam free and clear.
We had not counted on this sale process taking so long, and it remains to be seen whether there is enough time this fall to get the dam permanently repaired or whether we'll need to wait until next summer for that. Needless to say we'll do everything we can to get the dam repaired and the lake level restored as quickly as possible.
If anyone is interested in attending the hearing and is looking for a ride, get in touch with me about carpooling!