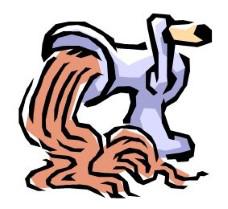 Attorneys for AquaFortis Associates filed a "Motion Regarding Deadlines" in Superior Court on August 29, 2016. This motion seeks a conference with the Court in late September pursuant to the Court's June 17, 2016 Order. The purpose of the conference will be to resolve conflicts between the parties regarding discovery requests which were served by DEP on AquaFortis on August 2, 2016. This motion was consented to by the DEP and was signed by the judge on August 30.
Typically, requests for discovery (documents, depositions etc.) are not filed with the court or made public. Therefore we don't know exactly what has been asked for by DEP. However, the Motion gives us an idea:
4.     In accordance with the Court's Procedural Order, on August 2, 2016, the DEP served on Aquafortis (1) the DEP's First Requests for Production of Documents to Petitioner, (2) the DEP's Notice of 30(b)(6) Deposition of Aqua Fortis (which DEP defines to include Richard Smith), and (3) the DEP's Notice of Intended Discovery of Third Parties, including proposed discovery of Pleasant Pond Mill, LLC (which DEP defines to include Paul Kelley), Medius L3C, and Mr. Arthur Enos.
The motion goes on to say that "The parties also agree that a hearing with the Court to resolve discovery disputes is necessary. Aqua Fortis plans to object to the majority of the DEP's discovery requests and the proposed discovery of third parties" and that "The parties are working cooperatively and in good faith to address the disputed discovery issues and plan on conferring to discuss these issues no later than September 7, 2016."
September sounds like it's going to be an interesting month; it will be very interesting to see what ends up being allowed in discovery.
This isn't a terribly long document so I hope you'll all take the time to read it.
Stay tuned.