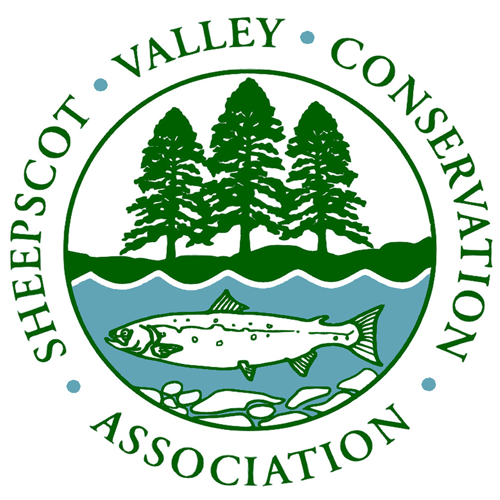 Coopers Mills Migratory Fish Day
Time: Sunday, June 1, 10:00 a.m. – 12:00 p.m.
Place: Whitefield Lions Club, Coopers Mills
The Sheepscot Valley Conservation Association invites residents of Whitefield to see and learn about the migratory fish that call the Sheepscot River home. Department of Marine Resources fisheries biologists will talk about our migratory fish, their life history, ecology, and how these species benefit people and the river.
Join us for a conversation at the river's edge followed by a presentation by DMR fisheries biologist Claire Enterline at the Whitefield Lions Club, 52 Maine Street, Coopers Mills.
*Arrive and park at the Lions Club Den (red schoolhouse next to the Sheepscot Valley Health Center) and we will take a 10 minute walk down the hill for a riverside conversation; returning at 11:00 for the presentation.