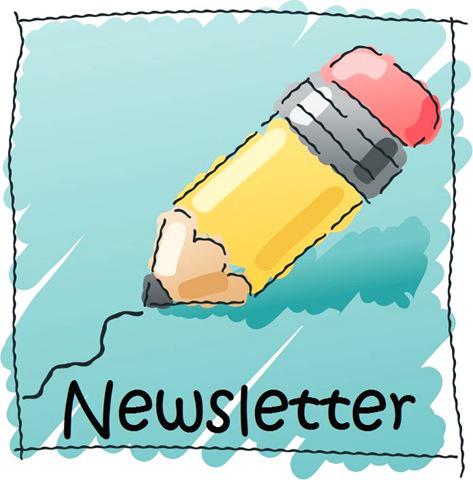 The Clary Lake Association's Summer 2015 Newsletter is in the mail. It went out a little later than intended, we'd hoped to get it mailed towards the end of May rather than the end of June but better late than never I always say. The newsletter is sent to all Clary Lake shore owners regardless of whether they're Association members or not.  We added an extra page to this year's newsletter to accommodate a larger than usual Clary Lake water level order update, necessary because of how much has transpired this past year. Also for the first time since I've been doing the newsletter that we have sold some advertising in an effort to defray production costs. 
A few items that normally appear in our newsletters didn't make it into this issue due to space constraints. These include information about the annual Maine Audubon Loon Count and a water quality update. This year's loon count will take place on Saturday July 19th for 1/2 hour between 7:00 am and 7:30 am. Mary and Ernie Shaw will be doing the count though if the lake level doesn't rise enough for them to launch their boat in the next few weeks they may be using my boat to do it. For up-to-date information about the water quality of Clary Lake, check out the Clary Lake Water Monitoring Data page which is updated roughly every 2 weeks during the boating season.
The newsletter is sent to all Clary Lake shore owners, not just Association members. Our mailing list currently consists of about 140 names including some interested parties who do not own property around Clary Lake. If you'd like to be on our mailing list, send an email to info@clarylake.org and include at least your name and address and preferably also a phone number and email address.