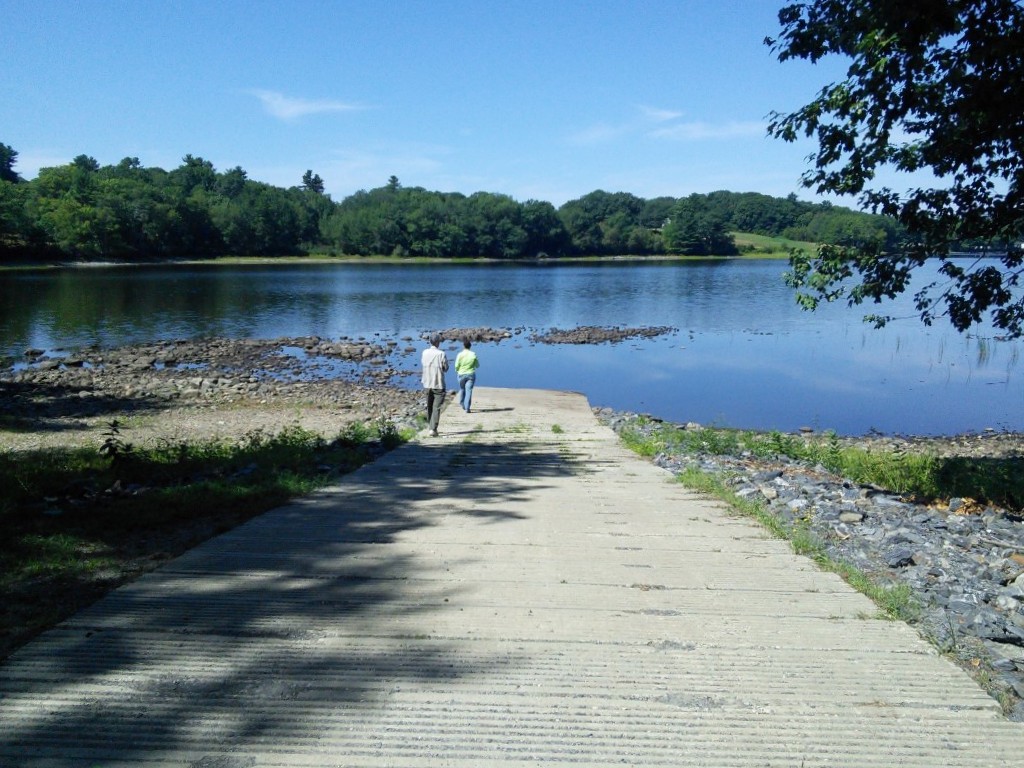 We're all set to go tomorrow morning to move rocks at the State boat launch. A good crowd of people have indicated they plan to come by to either help move rocks, or kibitz. In any case, all are welcome: it promises to be a fun time and the weather is looking to be about perfect.
The Momentum Committee will be showing up about 9 AM to get things set up with the work set to start about 10 AM. Hopefully we'll be able to wrap up around 2 PM or shortly thereafter. Lunch will be served mid-way through the day. We're providing hamburgers, hotdogs, potato chips, water, etc.
The water level hit -66″ below the top of the dam this morning (a little lower than the picture shows above, which was taken last summer) so it really is about as low as it can get. However, there's still a good 6″ to 12″ of water where we'll be working, so plan your wardrobe accordingly: rubber boots or sneakers are in order along with shorts and work gloves. Remember we'll be handling wet slippery rocks so sandals or barefeet are NOT recommended. The bottom is generally pretty hard however, so you don't have to worry about getting stuck in the mud!
Any last minute questions, feel free to call George Fergusson. Hope to see you there!