Sorry for the short notice! This public hearing is TOMORROW! I received this notice of pending legislation in my mailbox just now and decided to post it on our site. The Clary Lake Association is deeply concerned with protecting all Maine lakes and Clary Lake in particular from the unwanted introduction of invasive species. To that end we are 3 years into a long term Courtesy Boat Inspection program and are developing plans for an Invasive Plant Program for Clary Lake. Submitting a short comment to the Environment and Natural Resources Committee is simple and worthwhile. You can see what comments have already been left at the above link. Comments need not be long or involved. This is important. Thank you for being concerned.
---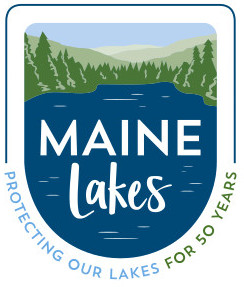 The second session of the 130th legislature is underway! While there is a lot going on during the session, there are only a few lake bills we'll be reaching out to you about this year. The first one has a public hearing coming up soon: Monday, January 10th at 10:30 a.m. via Zoom.
LD 1826 creates a subcommittee of the existing Interagency Task Force on Invasive Aquatic Plants and Nuisance Species. The subcommittee will:
Bring together staff from multiple agencies and organizations working in the field to discuss practical solutions for reducing invasive species risk in Maine.
Work through questions and issues that have in the past come up during committee hearings and stalled progress of protective risk-reducing measures.
Move on-going informal discussions into a more meaningful format to help agencies, organizations, and legislators understand the issues around invasive risks.
Show legislative committees that multiple agencies, organizations and stakeholders agree on prioritized actions and approaches to combatting invasive species spread.
Please take a minute to submit a short piece of testimony online.
It's easy, meaningful, and will help committee members understand the need for this important piece of legislation. Here's a simple message you can cut and paste, or feel free to include your own story and reason to support invasive species risks in Maine.
---
Dear Members of the Environmental and Natural Resources Committee,
I understand and value Maine lakes for the abundant clean water resources, the valuable wildlife habitat, and the recreational and sporting opportunities they provide.
I strongly support LD 1826 because it will help protect those lake values by bringing together diverse stakeholders and agency staff who are already working hard to move invasive species risk-reduction programs forward. It will elevate recommendations from this group in order to garner support and action in future legislative sessions; and will also help agencies, organizations and businesses work together on prioritized actions that will ultimately protect important lake values by reducing future invasive species spread.
Thank you for your consideration.
---
If you have any questions, feel free to email sgallo@lakes.me at any time. You can also find a fact sheet for LD 1826 here as well as information about the bill at the Maine Legislature's website here. Directions for submitting testimony are below. And thank you for speaking up on behalf of Maine's lakes!
Susan Gallo, Executive Director
---
To either speak at the hearing or submit written testimony: Visit www.legislature.maine.gov, and click on the "Testimony Submission" button (bottom, right). Choose Public Hearing, then select Environment and Natural Resources Committee at the bottom of the page. Select the date (Jan 10) and check the box for LD 1826. Then:
To submit written testimony, upload your testimony in a Word or PDF documents. You can also type text directly into the submission box. Below that, add your full name, town in Maine (either full time or part time/seasonal residence), organization (if applicable), email and phone.
To speak at the public hearing, fill out the contact information as above but also click the box that says "I would like to present my testimony live". You'll then see an added box to indicate if you support, oppose or are neutral on the bill. Although written testimony is not required, feel free to upload testimony at this time if you'd like the committee to have a written record of your comments.