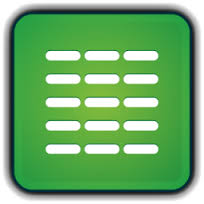 The following press release from the State of Maine highlights a new tool from the Maine Center for Disease Control & Prevention (CDC) for tracking data on a variety of health-related issues in Maine including Radon levels, Arsenic levels, and Lead levels. The data is presented in a variety of ways, including tables, charts, and interactive maps. This valuable new data is well worth looking at. If you haven't had your home tested for Radon, consider doing it sooner rather than later.
---
01/10/2020 03:08 PM EST
Homeowners urged to test for exposure with do-it-yourself kits
AUGUSTA – An important new tool is available to Maine residents to help them learn about radon exposure in their communities. The Maine Center for Disease Control and Prevention (CDC) now provides an online data tool that summarizes radon test results at the town, county, and state levels, as well as eight years of household survey data about testing, levels above normal, and whether those levels were fixed.
Household survey data suggest that only 1 in 3 Maine households have tested their homes for radon, a colorless, odorless gas. This is concerning because radon is the leading cause of lung cancer in non-smokers and the second most common cause of lung cancer overall. Maine CDC encourages everyone to test their home for radon. Do-it-yourself test kits from local laboratories and hardware stores typically cost between $30 and $40. They are a simple way to find out if your home is exposing you to radon.
"These data show that while radon can be found everywhere in the state, there are communities in southwestern Maine and within Hancock and Aroostook counties where more than 50 percent of households have elevated levels of radon," said Nirav D. Shah, Director of the Maine CDC. "Locating these geographic hotspots will help target resources and information to the communities most affected."
The U.S. Environmental Protection Agency (EPA) recommends mitigation for test results at or above 4 picocuries per liter (pCi/L). EPA also suggests homeowners consider mitigation if levels are between 2 and 4 pCi/L. If mitigation is needed, Maine CDC recommends contacting a certified mitigation specialist to ensure a radon reduction system is properly designed and installed.
High radon levels are a clear threat to your health. But the solutions – testing and mitigation – are clear too. If you test your home and find out you have a problem, you can fix it.
"If you find that you have high levels of radon, it can be alarming," said Director Shah. "But addressing the issue is often easier than homeowners expect. The key is to work with an expert who can help you."
To view the Maine Tracking Network's radon data portal, visit data.mainepublichealth.gov/tracking.
For more information: