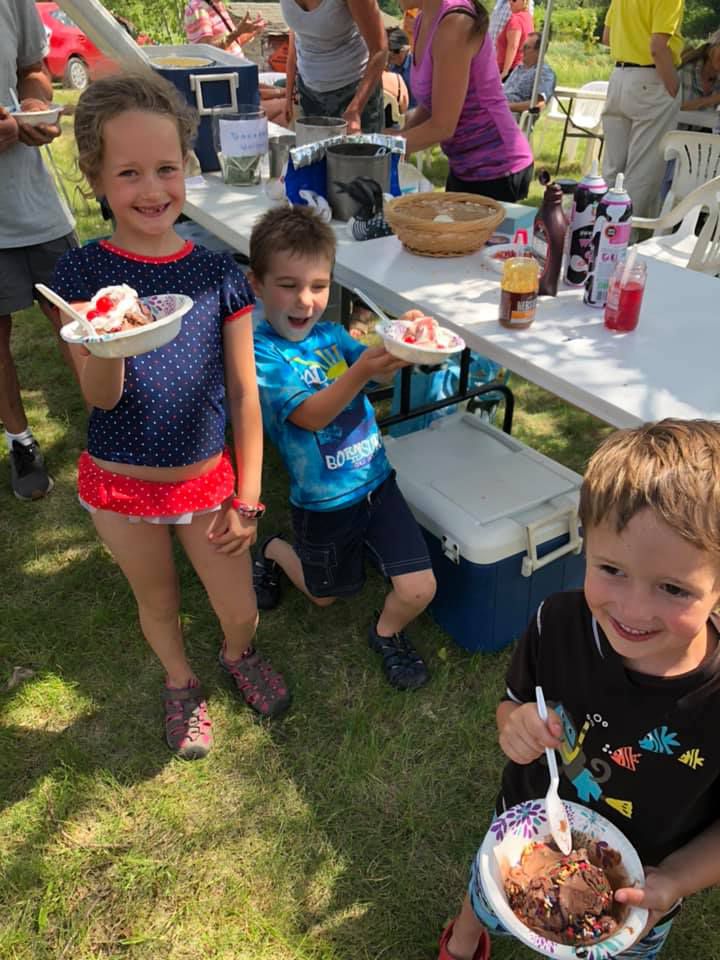 Mark Your Calendars! The Clary Lake Association is hosting an Ice Cream Social and "Meet & Greet" event on Saturday, July 17th from 1:00 PM to whenever, at the Clary Lake dam on the Mills Road (Route 218) in Whitefield (in the unlikely event that this event has to be called on account of inclement weather, the rain date is the next day, Sunday July 18th, same time, same ice cream). We did this two years ago and it was well attended and a lot of fun. It will also be a great opportunity to meet some of the many new CLA members and people on and around Clary Lake, hence the "Meet & Greet" part. This event is open to all, Clary Lake Association members as well as our Community friends and neighbors. If you're not currently a Member, consider becoming one! The ice cream is free but donations will be gratefully accepted.
Like last time, the ice cream is being supplied by The Jefferson Scoop and Linda Gallion once again will be bringing a couple of buckets of her own very excellent home made ice cream. Linda and her husband Rick run the Clary Lake Bed & Breakfast. In addition to all the popular ice cream toppings, this year we're going to have sugar cones which I have it on good authority are the environmentally friendly way to eat ice cream 🙂
Plan on coming and staying a while. There will be tables and chairs set up so you can sit and linger with friends, awnings to get out of the sun, and water to keep you hydrated… and most importantly—plenty of ice cream! There is also ample parking and you can always come by boat, kayak, or canoe. We hope to see you there!!
We've added this event to our Upcoming Events Calendar and you can also keep track of it on the countdown timer on the sidebar to the right. We'll post a reminder here as the event approaches! Stay tuned!