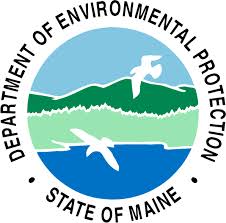 It has been a busy summer for me and I am just now getting around to catching up with what's been happening with the Clary Lake Water Level Order appeal. I last posted on July 22nd about the Court's June 7th Status Conference and resulting Procedural Order issued by the Court on June 17th which stayed the proceedings until August 1st and set a deadline of August 19th for the State to file the Administrative Record, and an outline of a discovery plan.
On August 17th Mark Bergeron of the Maine Department of Environmental Protection filed the Department's "Administrative Record" which consists of 264 items on a CD. I did not make a copy of the CD, but I did copy the 20 page filing which lists all the various and sundry documents, photographs, and other items which comprise the full Administrative Record. The list starts with the Clary Lake Water Level Petition I filed with DEP on January 2, 2012 and ends with the Final Water Level Order issued by the Department on January 27, 2014 and includes everything in between. It's an exhaustive list and just reading it for me was a tiring trip down memory lane.
I spent some time this afternoon going through the list of items in the administrative record. A number of items refer to individual documents or collections of documents, many of which I already have copies of in my file. A lot of the items are referred to as being a "Memoranda Chain" which turns out are email threads. Not surprisingly, as with the documents, many of these email threads involved correspondence between me and DEP staff and/or the Service List hence I have them in my mail archive. However, much of the Administrative Record appears to be material that I do NOT have copies of. I will try to get a copy of the Administrative Record on CD. In the meantime if anyone is interested in one or more items on the list, email me the number(s) and I'll see what I can do. The first half is pretty much covered in 2012 News.
On August 2nd the State sent their proposed Discovery plan to the Petitioners for their review (documents pertaining to Discovery are not filed with the Court so I don't have copies). The Petitioner has filed a consented-to motion with the Court on August 29th which document I'm still reviewing, and about which I will post shortly. Stay tuned.