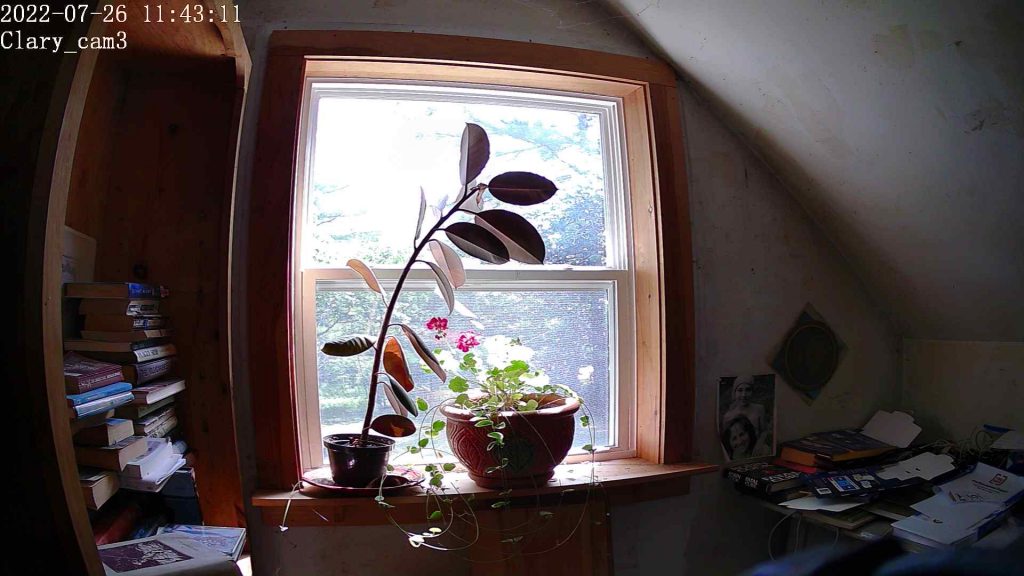 We've been having some issues with a couple of our Clary_cam cameras malfunctioning for no good reason. Basically, Cam1 or Cam3 (but not Cam2) will decide to stop uploading pictures to the website and not allow wireless connections. I don't know what is causing the problem, and I can't seem to recreate or cause the problem. I also don't know why Cam2 is not having the problem! Cams 1 and 3 are located on my network, at my house. Cam2 is located on another network further down the lake. Clearly something is affecting the cameras at my home, on my network, and not Cam2. Most recently, Clary_cam3 (which is a brand new camera) decided to stop working. This morning I brought it into my house to run where I can keep an eye on it for a few days. Enjoy the unchanging picture of a couple of windowsill plants.
Stay tuned. Hopefully I can figure out what's going on and make it stop.
[UPDATE] I think it's my router.