I got a call the other day from a neighbor informing me of the passing of Cathy Rapp. I have never met Cathy but I knew of her and am friends with her son Ken Rapp and his wife Dedi who have been long time Clary Lake Association members. From what I've heard Cathy was a delightful woman. She and her husband Admiral Bill Rapp build the Rapp family camp on a piece of property they bought from Paul MacDonald in 1967 on the northeast shore of Clary Lake, next door to Thomas & Delph Gillette.
---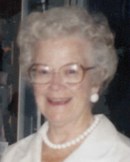 Catherine A. (Cathy) Rapp, 99, passed away peacefully on March 10, 2020 in Harbourway, Atlantic Shores Retirement Community. Mrs. Rapp was a native of East Orange, NJ and was the wife of the late V.ADM William T. (Barney) Rapp. She traveled the world as a Navy wife and eventually settled in Virginia Beach in 1974. She was preceded in death by a son, Richard Rapp.
Cathy is survived by two sons, Bill Rapp and his wife, Carolyn of Aurora, CO, and Ken Rapp and his wife Dedi of Virginia Beach, five grandchildren, eleven great grandchildren, a daughter in law Brenda Rapp, and several nieces, nephews and dear friends.
Cathy was an exceptional wife to her husband, a loving mother of three sons, and a compassionate grandmother to all of her grandchildren. She will be deeply missed.
A memorial service will be held on Monday, March 16, 2020 at 11:00 AM in the Eastern Shore Chapel Episcopal Church. Interment will follow at a later date in Arlington National Cemetery.
Online condolences may be made to the family at hdoliver.com.
Published in The Virginian Pilot on March 14, 2020