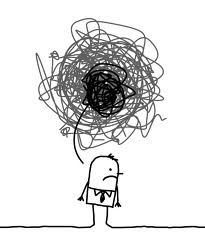 Back on September 9th I wrote that a conference with the court had been scheduled for October 4th to address questions of Discovery in the Clary Lake WLO appeal. In fact, Attorneys with the Office of the Attorney General representing DEP and counsel for AquaFortis Associates (AQF) held a Status Conference by telephone yesterday afternoon with Lincoln County Superior Court Judge Daniel Billings to discuss the State's requested discovery and the Petitioner's objections to that discovery. "The Court needs more time" was my take away from a brief phone call I had today with Assistant Attorney General Scott Boak about yesterday's meeting. The parties agreed to meet again towards the end of the month of October to continue their work to resolve the conflicts. A date to meet has not yet been set.
The State initially filed their request for discovery on August 2nd and their Administrative Record on August 17th; on August 30th Petitioners filed objections to the State's discovery and on the following day, their own requested discovery to supplement the Adminstrative Record (see "AquaFortis Associates Files Objections to DEP Discovery Requests"). I understand that the State has, or intends, to object to Petitioner's requested discovery.
The Wheels of Justice turn slowly. Stay tuned.