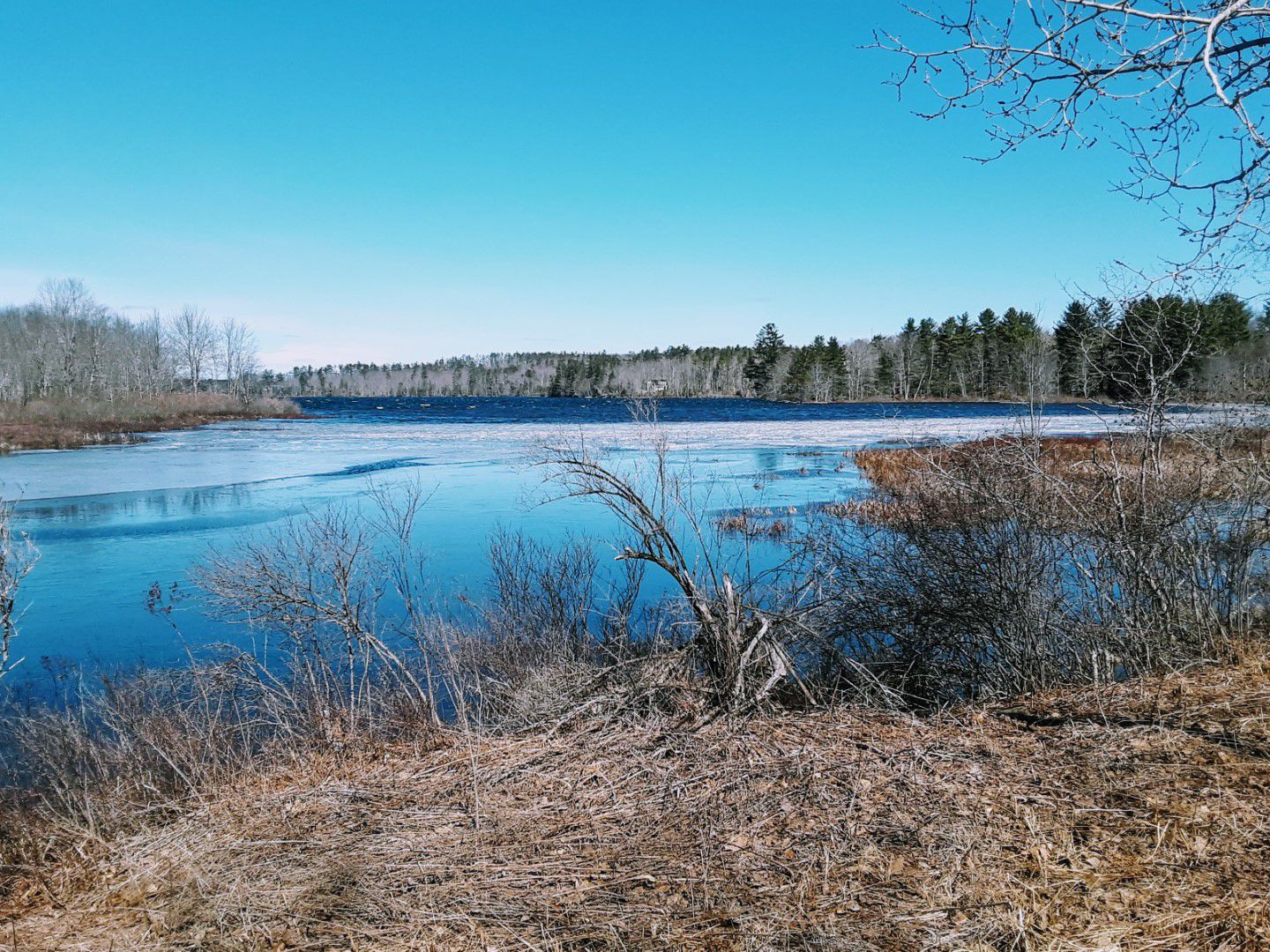 It's Official: the sheet of ice that extended from shore to shore down by the boat launch yesterday and which blocked access to the lake was ground up by the high wind this morning and driven into the cove at the east end of the lake. I just consulted with David Hodsdon and we agree that the official Ice Out date is today: 29 March 2022.
Vicki Grimaldi with her guess of March 25th was the closest to ice out without going over, making her the Winner of this year's ice out contest! Congratulations Vicki! She'll be receiving the framed loon photograph by David Hodsdon (see image below). Vicki bought Dennis Morgan's place on Hodsdon Lane back in the summer of 2021. For runners up we have Jack Holland with his guess of March 24th,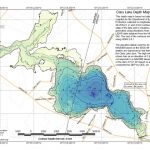 winner of the "What do you mean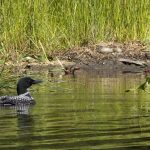 it's not ice out yet?" award, and Dan Burns and Steve Relyea with their March 30th guesses are both winners of the "Missed it by >< that much" award. All 3 runners up will receive a laminated copy of the Clary Lake Depth Map (image at left).
And so concludes our 2022 Ice Out Contest! A month ago I wouldn't have bet dollars to donuts that the ice would be out before the end of the first week in April, based on how thick the ice was this winter and how cold it's been this spring, which I suppose just goes to show you what I know. If you're forgotten your guess, you'll find it in this post. It's also unusual for it to take so long (9 days) to go out once open water first showed up on the north shore (like it always does). The reason it took so long I think it because it really wasn't ready! Usually ice-out occurs much faster. Even more interesting: this year's ice out date is the same as last year's ice out date. I didn't see that coming!
I'd like to thank everyone for playing and encourage you to try again next year. I'll be picking up the framed loon photograph and delivering it to Vicki later this week. The runners up will get their prizes the next time I see them, which might be the next time they stop by my house if I don't stop by their house first!