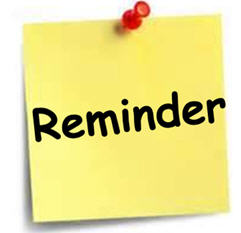 The other day I emailed our Membership to remind them of the upcoming hearing on the Aquafortis Associates LLC appeal of the WLO Transfer, scheduled for 10:30 AM on Friday, January 10th. The hearing will be held at the Kennebec County Superior Court, 1 Court St Suite 101, Augusta, ME 04330 (map). I wanted to get notice out soon enough so those who would like to attend have time to make arrangements. If you're not familiar with this proceeding and it's history, I've posted about it a few times on the CLA website, most recently back in the middle of December. Here's a link to that post, for more information:
16 December 2019: Update on AQF Appeal of WLO Transfer
The hearing is open to the public, so if you're interested, feel free to attend! It should prove to be quite interesting. I'll be there along with some of our CLA Board members. If you can't make it, not to worry: I will post a short summary of what happened here on the website, and will more than likely send around a much more detailed followup email to our Membership to let everyone know what happened, and what to expect next.
About Those Emails…
If you're a current CLA member but did NOT see an email from me about the hearing in your inbox a few days ago, there are several possible reasons why. First off, check your spam folder! Most likely if it didn't end up in your inbox, that's where it went. If that's the case, simply inform your email program that the email is not spam and eventually it will learn to deliver emails from us correctly. It's also possible that your mail server rejected the mail outright and did not deliver it to you at all. That happens infrequently, but it does happen and there's not much you can do about it. I can and do check for these types of delivery failures and when they occur, I'll send the email to you directly rather than through our mailer service. Addresses that sometimes have this sort of problem include Hotmail.com, Myfairpoint.net and Msn.com.
Finally, if you didn't get the email it may be simply because we don't have your email address! We have 154 members this year but we only have email addresses for about 86% of you. If you think this is the reason you're not receiving CLA Member emails, that's easy to fix: send me an email and I'll add your address!