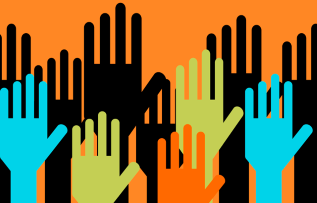 A quick reminder that our 2018 Annual Membership Meeting is this coming Saturday, August 11th at 2:00 PM at Derby Oak Farm in Jefferson (the old John Robert MacDonald farm). Here's a Google Map showing where it is. If you haven't already paid your 2018/19 dues, plan to arrive early so you can take care of that before the meeting starts! We'll have a registration desk set up about 1 PM. Alternatively you can sign up or renew your membership on line via PayPal. Whatever works for you! Our membership goal for this year is 150 and we're currently at 88.
There will be some seating provided, but consider bringing a folding chair or 2. Also don't forget there's a pot luck supper at the conclusion of the meeting so consider bringing something to eat. If you can't bring food, at least bring your appetite!
In preparation for the meeting (and just in time too!) I have finished the minutes from last year's 2017 Annual Membership Meeting and also minutes for the Special Membership Meeting held this past April 4th. You'll find both on the Membership Meeting Minutes page. Both sets of minutes will be presented for review and comment at the annual meeting. Normally I try to get meeting minutes finished and posted sooner but this past year, especially the last 6 months, have been pretty hectic.
We had expected that we would not only own the dam by the time our Annual Meeting arrived but that it would be fixed and impounding water again but it looks like that will not be the case. We're still waiting for the Bankruptcy Judge to issue his Decision and Order on the Sale Motion after the hearing back on July 27th. Who knew this bankruptcy sale would take to long? While there's still a chance that the Judge will rule before the end of the day Friday, I'm not going to hold my breath. It will happen when it happens, and I am if anything, patient. I am confident that the Judge WILL rule soon and that we WILL soon own the dam.
Hope to see you on Saturday!