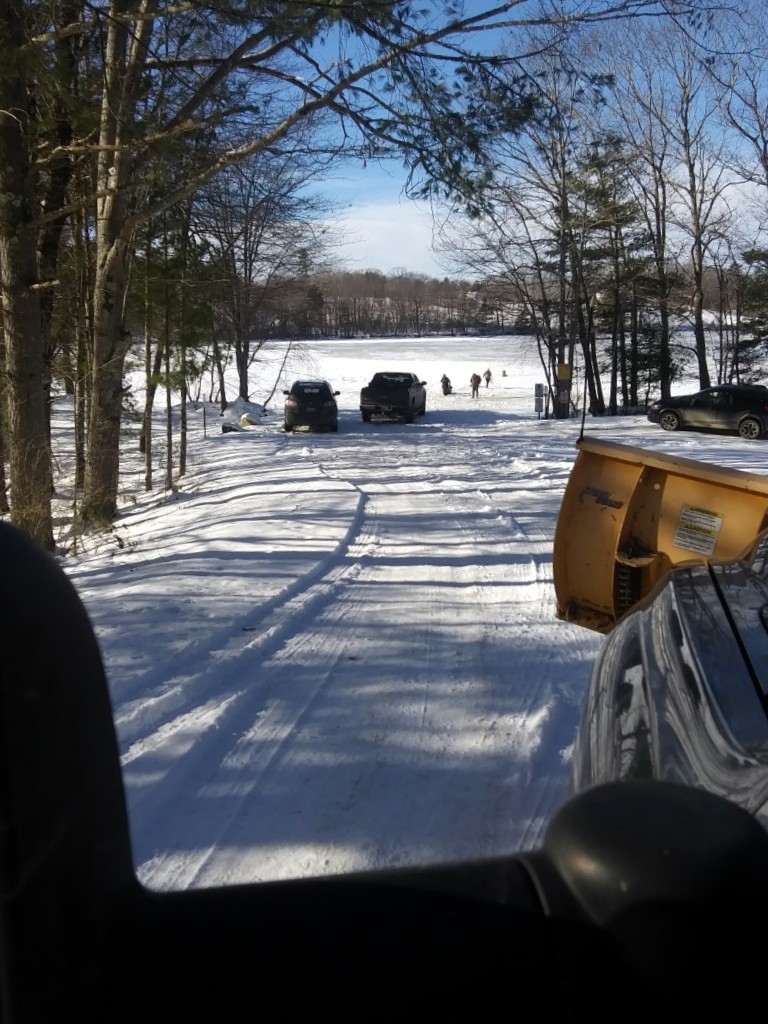 The 2021 Ice Fishing season has started on Clary Lake. Dave Knight stopped by the State boat launch earlier today and took the picture at left. One of the fishermen said there was 8 inches of ice. As usual, be careful especially near inlets and in the channel where moving water could affect ice thickness.
If you're going fishing, know Maine's Fishing Laws! You'll need a fishing license of course. Here's a link to Maine's Daily Bag, Possession and Length Limits. Clary Lake is in the South Zone and the daily limit on Bass (large mouth or small mouth) is 2 fish, no size limit. However, only 1 may exceed 14 inches. It would be nice if you threw ALL the big breeder Bass back. There's no limit on other fish species that you'll find in Clary including White and Yellow Perch, Pickerel, and Black Crappie.
Let's see some fish pictures! Send them to George Fergusson and I'll post them on this website.