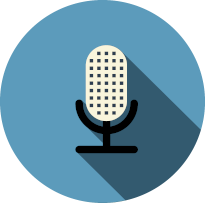 Oral arguments of the Final Sale Motion hearing took place today before U.S. Bankruptcy Court Judge Michael Fagone. Trustee Jeffrey Piampiano was represented by attorney Kaitlyn Husar, the Clary Lake Association [CLA] was ably represented by attorney Randy Creswell, and Richard Smith and Aquafortis Associates LLC [AQF] were represented by attorney Louis Carrillo. The Trustee and CLA were to receive 40 minutes combined to present their arguments in support of the Sale Motion, which time was to be split roughly equally between them. Attorney Carrillo was to be given 40 minutes to present his arguments supporting Smith's and AQF's objections to the Sale Motion. Finally, the Counsel for the Trustee was to be given 10 minutes for rebuttal. In fact, each party went over their time limits a little bit. Also present at the hearing representing the Maine DEP was Assistant Attorney General Scott Boak and co-counsel Kevin J. Crosman. The hearing started promptly at 10 AM and lasted about 2 hours. No ruling was issued today: after hearing the oral arguments, Judge Fagone took the matter under advisement and said he will issue his Decision and Order just as soon as he can. While I had hoped for a ruling from the bench today, the Judge was presented numerous cases to review and that was far more than he could be expected to do today.
I thought counsel for the Trustee and counsel for the CLA did a GREAT JOB of presenting their arguments, and I thought counsel for Smith and AQF was way out of his comfort zone did an incredibly lousy job of presenting his arguments, but don't take my word for it, listen to the hearing audio and decide for yourself.
Oral Arguments Hearing Index
0:00:00 to 0:29:00 Kaitlyn Husar's arguments on behalf of the Trustee
0:29:00 to 0:57:00 Randy Creswell's arguments on behalf of the CLA
0:57:00 to 1:43:50 Louis Carrillo's arguments on behalf of Smith & AQF
1:43:50 to 2:00:00 Kaitlyn Husar's rebuttal on behalf of the Trustee
2:00:00 to 2:00:30 Judge Fagone's closing comments
When can we expect a ruling? I'd like to think the Judge will issue his Decision and Order sometime next week, though obviously I don't know that for sure. He issued his scheduling order for this hearing 6 days after the July 5th hearing, so experience suggests he will act quickly. In any case, the Judge knows full well that there are a lot of people anxiously awaiting his decision.
That the Judge will ultimately approve the sale of the dam to the Clary Lake Association is not, and never really has been, in question. The only question has been and remains whether the court will scrape the restrictive covenants and sell us the dam "free and clear" or whether the CLA will have to take care of the restrictive covenants ourselves. We'd prefer the Court sell us the dam free and clear but either way, we still get the dam. We've waited this long, we can wait a little longer.
Stay tuned!