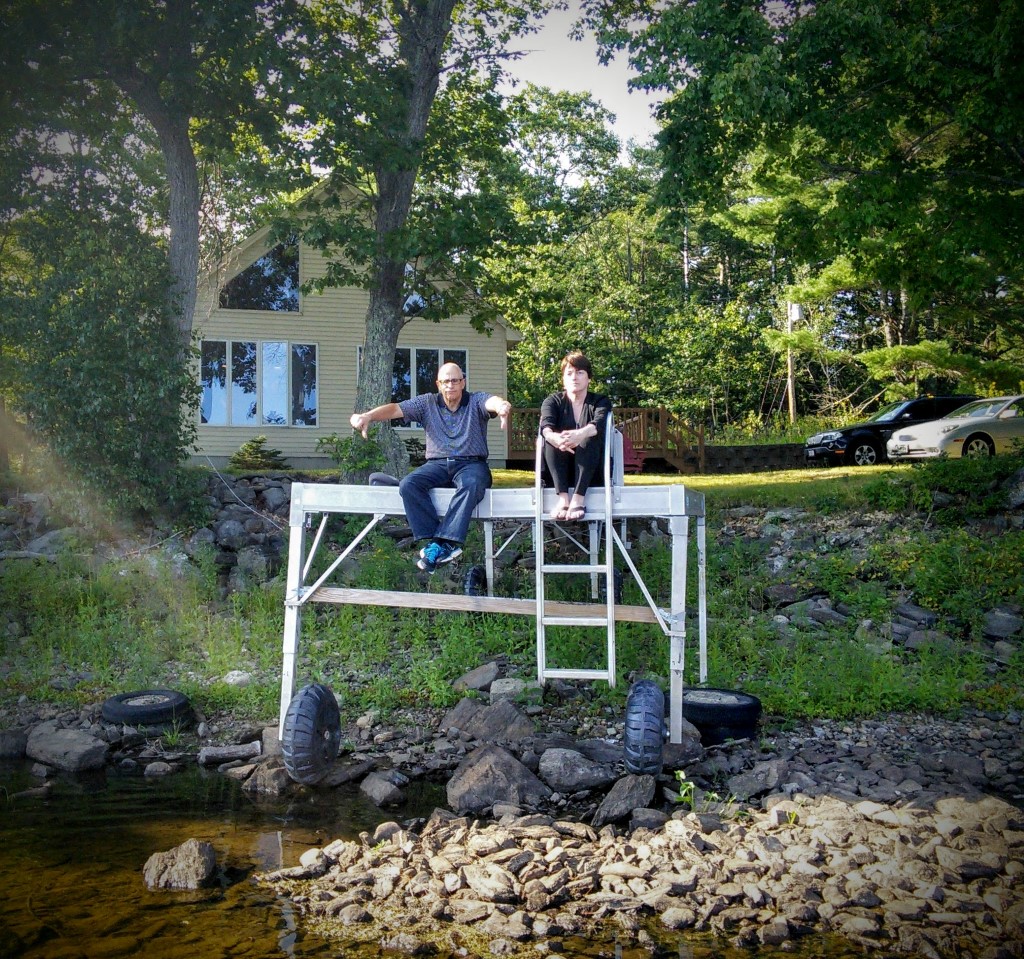 The lawsuit that CLA members Robert Rubin and his wife Cheryl Ayer brought against Richard Smith, Aquafortis Associates LLC, Paul Kelley, and Pleasant Pond Mill LLC back in January 2016, finally, after numerous delays and stays, went to trial on December 20th and 21st in Lincoln County Superior Court. The presiding Judge in the case is Justice Billings, the same Judge that spent 4 years presiding over the Clary Lake Water Level Order appeal so he's no stranger to Clary Lake, its characters, and its issues. Bob and Cheryl's lawsuit was initially delayed to allow the WLO appeal to finish (which concluded in February 2018) and then delayed further to let Kelley's bankruptcy finish. When we ended up closing on the dam this past October, the Rubin/Ayer lawsuit finally went forward. Bob asked me early on not to write about the lawsuit as he didn't want the publicity. Now that the hearing has taken place, the lid is off. You can read more about the trial in the latest Central Maine Papers article about Clary Lake.

When the suit was originally filed, Richard Smith and Paul Kelley were representing themselves. PPM's bankruptcy filing in the Spring of 2017 resulted in an automatic stay of the civil proceeding against it and similarly, Kelley's bankruptcy filing in the Fall of 2017 resulted in a stay of the civil suit against him as well. Seeing as how they were now bankrupt, Bob Rubin decided to simply remove both PPM and Kelley from his suit, leaving Richard Smith and AQF. Smith had retained attorney Dennis Carrillo to represent him and his company Aquafortis Associates LLC [AQF] in the Kelley bankruptcy proceedings, and when it looked like the Rubin/Ayer lawsuit was finally going to go to trial, Smith (wisely) retained Carrillo to represent him in this proceeding as well.
Because Smith and Kelley failed to cooperate with Bob's requests for discovery, the court placed sanctions on them one of which was that they would not be allowed to call any witnesses, though they could cross examine witnesses that Bob called. There were 4 witnesses called: Cheryl Ayer, myself (George Fergusson), real estate appraiser Stan Paton, and Richard Smith.
While it was originally going to be a jury trial, Rubin and Carrillo agreed to forgo the jury and instead plead their case before the Judge. Bob and Cheryl claimed that the low water conditions in Clary Lake resulted in lost property value and lost use and enjoyment of their property, and they were asking for monetary damages. Their case involved showing that Richard Smith and his company effectively controlled the Clary Lake dam and that he should be held liable for AQF's actions. Bob argued that AQF and PPM are essentially one and the same, and he offered considerable evidence to support these claims.
Carrillo's defense pretty much boiled down to the simple argument that Smith/AQF didn't own the dam so they can't be held liable for it's operation.
The trial took all of 2 days, and my wife and I sat through the whole thing with the exception of about 2 hours during Cheryl Ayer's testimony and cross examination when I was sequestered. I actually enjoyed my time on the stand, and I knew my material. I wouldn't call the rest of the trial fun, but it was interesting!
At the end of the day Friday, Justice Billings took the case under advisement. I honestly don't know how it's going to turn out. I think Bob did a good job of prosecuting his case. We will see.
---
Bob and Cheryl have owned a camp over on the west shore of Clary Lake since 2004. You may recall Bob represented the Clary Lake Association during the Water Level Petition proceeding back in 2012 and 2013. When the WLO was finally issued in 2014, Bob retired, no doubt looking forward to enjoying restored Clary Lake water levels. When that didn't happen, Bob and Cheryl decided to sue Kelley and Smith and their respective companies. I have no doubt their suit contributed to Kelley deciding first to put his company PPM into bankruptcy, and then to file bankruptcy himself, a decision which made it possible for the Clary Lake Association to buy the Clary Lake dam. And the rest as they say, is history. Thank you, Bob and thank you Cheryl.