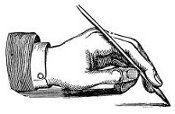 There is an article in this week's Lincoln County News about Pleasant Pond Mill LLC filing a second petition for release from dam ownership or water level maintenance. The reporter, Dominik Lobkowicz, interviewed me by phone yesterday afternoon and it would appear he also spoke Paul Kelley and Kathy Howatt of the DEP.
Clary Lake Dam Owner Plans Second Petition For Release From Ownership
Mr. Lobkowicz has done a good job of reporting on a very complicated issue and has prepared a factual, accurate article. One thing that jumped out at me: Kelley apparently told the reporter that "no offers to take over ownership of the dam that meet the statutory guidelines have yet emerged." This does not jive with a statement made by Kathy Howatt to me yesterday when I spoke with her on the phone: she said she was aware of at least one offer on the dam.
I'll read the article more closely later and likely post a comment or two. I'll also archive the article and post a link to it later.
Here's a local PDF copy from the archive:
25-September-2013_LCN_Clary-Lake-Dam-Owner-Plans-Second-Petition-For-Release-From-Ownership.pdf