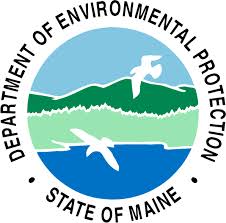 [dropcap]In[/dropcap] a 5 page letter issued just yesterday, the Department of Environmental Protection has denied the request by PretiFlaherty lawyers that they stay their enforcement action. The request for the stay was made in response to the recently issued Notice of Violation (EIS #2015-006-L) and was made on behalf of Clary Lake dam owner Pleasant Pond Mill LLC (PPM) and Clary Mill owner Aquafortis Associates LLC (AQF, collectively Petitioners) by letter dated October 8th. The Department is standing firm on their decision to enforce the Clary Lake water level order (WLO) at this time, citing overwhelming evidence of violations by the dam owner. The letter mentioned a September 22nd site visit by Department staff at which time they noted among other things, extreme low water conditions, declining wetland habitat, and a useless State boat launch. The letter also mentions and cites concerns raised in the letter jointly written by Representative Deb Sanderson and Senator Chris Johnson, and in the letter from the Whitefield Select Board, both of which appear to have been carefully considered in the Department's decision to take action at this time.
The Department also denied Petitioner's request that DEP toll the civil fines from October 8, 2015, remaining firm on their decision to start assessing civil fines from October 1, 2014, the date specified in the WLO when all the requirements were to have been met and the water level restored. They also respectfully declined to take part in additional mediation, stating that they had already made a good faith effort in that regard, further pointing out that Mr. Kelley himself had terminated the original mediation through his, and his company's actions in March of 2015 (see post: Mediation Report filed with Superior Court). The letter also addresses a number of what they consider "inaccurate and/or unsupported assertions" made by Petitioners in their October 8th letter:
While I expected the Department would deny the request to stay their enforcement action, I was both surprised and pleased at how forcefully the Department stated their case and defended their actions. DEP was initially willing to wait until the appeal in Lincoln County Superior Court was finished before taking enforcement action, but thankfully they decided they could wait no longer.

Presumably in response to the Department's NOV, sometime last weekend the Clary Lake dam's gate was lowered (I assume by Mr. Kelley or Mr. Smith) leaving an opening of approximately 3 to 4 inches. It would appear this was done in an attempt to comply with the WLO requirement that the dam owner maintain minimum downstream flows. There is still quite a bit of water flowing out of the lake, as you can see in the picture at left. Don't expect the lake to be filling up anytime soon.
Minimum flows are volumes of water that are supposed to be released so as to maintain downstream aquatic habitats, and the required volumes have been calculated for Clary Lake by DEP staff with the Division of Environmental Assessment. These minimum flows are intended to approximate the normal inflows into Clary Lake, which obviously varies throughout the year. In actual practice however, the dam owner is only required to release water from the dam equal to these minimum flows OR the inflows into the lake, whichever is less. In other words, a dam operator is not required to lower the lake level below the level specified in the WLO, simply to maintain minimum flows.
I'll post more about minimum flows in another article.