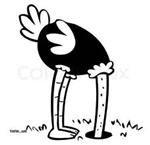 Shlomit Auciello has written another article in the ongoing saga of the "beleaguered" Clary Lake dam property, this one covering last night's Jefferson town meeting at which the town voted to reject ownership of the dam. Ms. Auciello also spoke with Paul Kelley before the meeting about the May 17th letter sent by the DEP to him in which they state their opinion that his petition has been "found to be unacceptable at this time." Auciello reports that Kelley said that they weren't rejecting his petition the way he reads the letter, that he believes PPM's petition was "processed and deemed to comply with the statute." Whatever. Here's the article:
Jefferson voters reject ownership of Clary Lake Dam
Kelley also stated that the letter did not address "the topic we've been discussing for the past 3 weeks." That "topic" could only be the matter of the flowage rights and the fact that Kelley doesn't own them, but I'm just guessing.
Paul Koenig of the Kennebec Journal also had an article in today's KJ about the Jefferson town meeting:
Jefferson residents OK school budget, refuse Clary Lake dam takeover