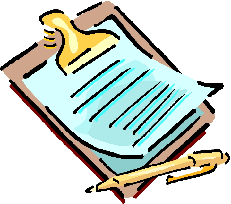 I want to thank EVERYONE who signed our petition to DEP and to let everyone know that the Petition which the Board introduced at the Clary Lake Association Annual meeting on August 12th, along with over 350 signatures collected both at the meeting and over the course of the week following the meeting, was hand-delivered to the office of the Commissioner of the DEP yesterday, Monday August 21st, as planned. Looking over the signature sheets I believe ALL Clary Lake Association members managed to sign the petition even if they weren't at the meeting; quite a few people who are currently out of state printed out the signature sheet, signed it, and mailed or emailed it back to me. A lot of people collected signatures for us, but I'd particularly like to thank Debbie Duncan, Ellis Percy, Malcolm Burson, and Jack and Ann Holland for their efforts to collect signatures. It seems like more often than not, when I asked someone to sign they'd say "Already signed it!" 🙂
It remains to be seen how the Department will respond to the petition and what if anything action they will take towards enforcement of the Clary Lake water level order. They have a variety of enforcement options and while I don't expect miracles, I am cautiously optimistic they will take this matter as seriously as we do. I do expect to hear from them and will keep everyone apprised of any developments.
The petition was also sent to the Lincoln County News, Central Maine Papers, and the Portland Press Herald, and I do expect articles to appear later this week in most if not all those papers.