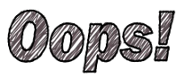 DEP has come to the conclusion that Paul Kelley failed to satisfy the Public Notice requirements of the statute and have given him the option of either voluntarily withdrawing his petition now or waiting for the Department to officially dismiss it at their upcoming consultation 180 days from when the petition was filed. At least that is how I understand it. Kelley has been notified and a letter has been sent to the towns of Whitefield and Jefferson. I'll post it here as soon I get my hands on a copy.
Here's a copy:
Letter from DEP Regarding Deficient Petition
Anyone expecting Paul Kelley to voluntarily withdraw his petition don't know Paul Kelley. I predict he'll fight this decision. To do otherwise would not be in character.
Ironically, I inquired of Kathy Howatt at the very start of this fiasco whether or not Kelley had satisfactorily complied with the statute's public notice requirement. At that time the thinking at the Department was that the requirement for public notice could be met with a single notice being published in a newspaper not more than 30 days before filing the petition. Kelley did this, posting a notice in the Kennebec Journal on April 1st 2013, one day before filing the petition with the DEP. Now it appears the Department is of the opinion that no, ALL the public notices need to be made before the filing of the petition, which it the way I interpret the law. Here's the verbiage from the statute. You decide:
2. Public notice. Not more than 30 days before filing a petition, the dam owner shall publish notice of intent to file a petition under this article at least once in a newspaper circulated in the area in which the dam and impoundment are located. The dam owner shall notify by certified mail the persons listed in section 902, subsection 3, paragraphs B, C and D. The dam owner shall notify abutting property owners as provided in subsection 3. The dam owner shall also make a good faith effort to notify local, regional and statewide private organizations interested in fisheries, wildlife, conservation, recreation and environmental issues whose interests may be affected by the dam.
I had hoped DEP would dismiss his petition on the basis that he lacked sufficient right, title, and interest in the dam to satisfy the statutory requirements for it's transfer, but I'll take this dismissal on a procedural basis if that's all I can get. If Kelley resubmits his petition, he'll still have that title hurdle clear.