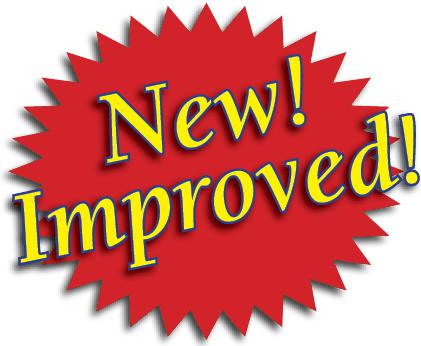 [dropcap]Observant[/dropcap] visitors to our website will have noticed some changes and additions to the Association website. First, in an effort to stay relevant in a rapidly evolving online world of social media, we've added some Instagram feeds. You'll notice on the sidebar, right under the "Recent Site Pictures" two Instagram items. The first shows pictures from the "Clary Lake Me" Instagram page, and the next one down shows pictures from the #clarylake feed. I've also added an Instagram Page under the Pictures main menu heading. Many of you will know all about Instagram but for those of you who don't (which group included me about 3 days ago) Instagram is "an online mobile photo-sharing, video-sharing, and social networking service that enables its users to take pictures and videos, and share them either publicly or privately on the app, as well as through a variety of other social networking platforms, such as Facebook, Twitter, Tumblr, and Flickr". The hardest thing for me to grasp about Instagram was that while you can cruise around Instagram and look at stuff using a web browser on your desktop or laptop computer, you can only post pictures using an Instagram app on your cell phone or tablet.
Moving right along: the Association currently has 81 members. My own personal Association Membership Goal for the upcoming 2016/2017 Membership year is 100 members. To help track our progress toward meeting that goal you'll find a progress bar that looks something like this on the sidebar on the right:
Clary Lake Association
2016/2017 Membership Goal
[progressbar url="https://www.clarylake.org/wp-content/data/members.txt"  rounded="0″ width="250px"]
When I wrote this, we had 30 paid-up members and I have complete confidence that we'll meet and likely exceed my goal. The progress bar is updated automagically as new members are recorded.
Finally, we've added a more or less conventional Paypal-based "shopping cart" to the site to replace the original Paypal system which didn't easily lend itself to expansion. Just above the progress bar on the sidebar on the right you'll see a shopping cart indicator that looks like this:
Your Shopping Cart:


[wp_compact_cart]

To go along with the shopping cart is a For Sale main menu heading with links to a an Items For Sale and a View Cart/Check Out page. We don't have a lot for sale at this time but we're considering adding some items like Clary Lake hats and tee-shirts. When I get a chance I will change our New Member Registration page to use the Shopping Cart too.

That's about it.