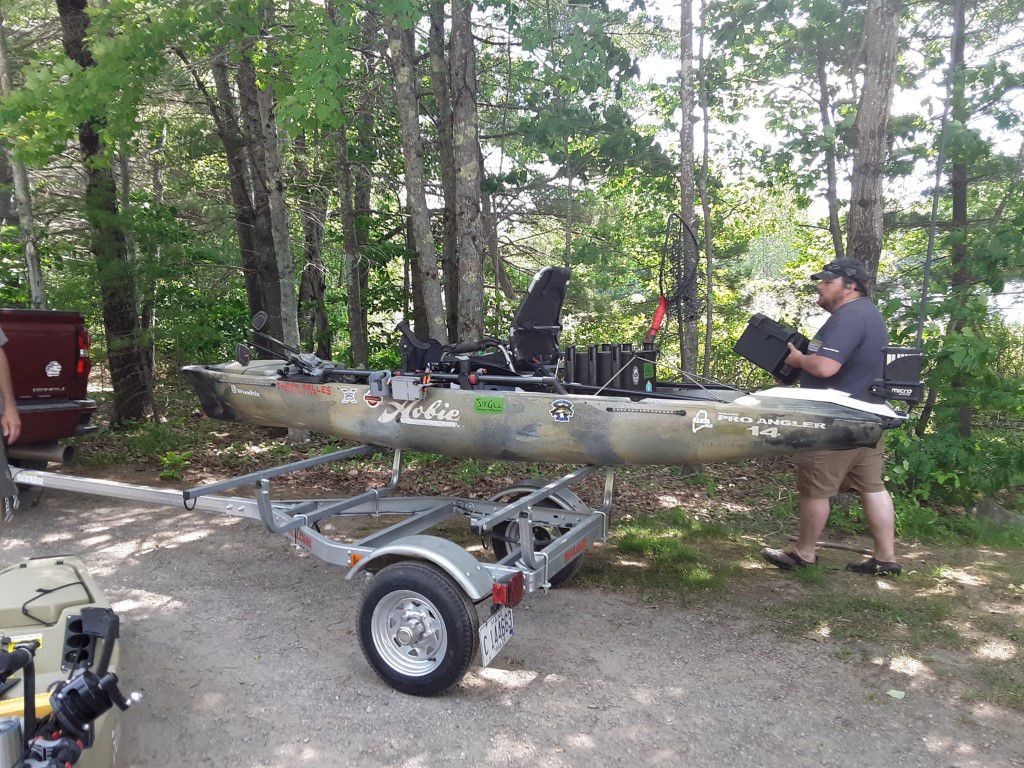 We've concluded our 3rd season of Courtesy Boat Inspections at the State boat launch. There is still some boating activity but it has slowed down considerably since Labor Day weekend and I think it's safe to say that anyone trailering a boat to go fishing this time of year are both avid and conscientious fishermen and are well aware of the need to clean their boats and trailers of hitchhiking plants. Most CBI programs ended their season on Labor Day. We decided to continue through September.
The main purpose our CBI program is two-fold. First is to prevent the accidental introduction of invasive plants into Clary Lake and second, to educate the General Public about the risks posed to Maine lakes from invasive plants and to encourage them to inspect, clean, and dry their boats after use. This year we removed 4 plant fragments from incoming boats, none of which turned out to be invasive. Statewide there were a total of 2,539 plant fragments removed from boats and trailers, 19 of which turned out to be invasive plants. The Maine DEP's 2021 CBI Dashboard shows the lakes that have CBI programs on them and where invasive plants were intercepted this year.
On Clary Lake, overall 2021 boat traffic was down from the previous year. This year we staffed 116 shifts and conducted 343 inspections whereas in 2020 we staffed 134 shifts and conducted 420 inspections. This difference is largely due to two completely washed out long weekends (remember Memorial Day and Fourth of July?) and also because of all the rain (9″ of it!) that we received in July.

I'd like to take this opportunity to thank our volunteers who took time out of their weekends and signed up for 2 hour inspection shifts at the boat launch this summer. In no particular order, many thanks to Alan Clark, Malcolm Burson, Daniel Burns, Don Hogg, Ron Durgin, Gareth Bowen, Steve Cowles, Ellis Percy, Jack Holland, Wynne & Michael Keller, David Knight, Rob Rowland, and Kelsie French. I'd also like to single out Steve Cowles for special mention, he took almost (but not quite) all of the 6 am to 8 am shifts this summer. Way to go Steve!
Doing Courtesy Boat Inspections is important work and also a lot of fun so we've decided we're going do it again next year! With a few more volunteers we could increase the number of hours we cover the boat launch. Currently we staff four 2 hour shifts on Saturdays and Sundays, from 6 AM until 2 PM. We'd love to add another shift from 2 PM to 4 PM. If you'd like to get involved and share in the fun, please contact us! We can always use more help.