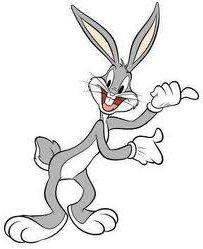 Y'all will be happy to know that we've finalized the election of Officers and Directors for the 2021/2022 year at a brief Special Membership Meeting held yesterday afternoon at the home of Gareth & Beverly Bowen. Five Board members showed up for the meeting (by golly, a Board quorum!) and two (count `em!) CLA members were in attendance as well (we did not encourage people to attend this meeting). The final tally of in-person and proxy ballot votes was 91 in favor of electing the slate of officers, 0 opposed. The outcome was not in question and the meeting was over almost before it started.
You'll recall that this election was required because we did not have a quorum at our Annual Meeting held back on August 7th (see 10 August 2021: CLA Annual Meeting Poorly Attended!). Our Bylaws define a quorum as 1/3 of the voting members. At the time we had 143 members making a quorum 48 but we only had 30 people in attendance. We're now up to 154 members which requires a quorum of 52 for a valid Membership meeting. It is a bit much to expect that many people to show up for any meeting!
A Little History
Prior to 2015 you had to own property on Clary Lake (or have deeded access to it) to be a Clary Lake Association member and you were further limited to only one membership (one vote) per property. Furthermore, the vast majority of our Members showed up and paid their dues at the Annual Meeting so the 1/3 quorum requirement was never an issue because pretty much all current members were present… This membership policy aside from being too exclusive for this day and age also severely limited the number of potential members we could have (there are only a total of about 102 shore front properties on Clary Lake) especially at a time when we needed all the support we could get: we were dealing with a severe water level crisis and a recalcitrant dam owner, and we needed to raise more money than we could realistically get from our limited membership. Realizing that our Membership policy was outdated, in 2015 we revised our Bylaws to allow ANYONE to become a voting member and our Membership quickly started to grow (we had 41 members in 2013, and 165 members in 2020). In addition, we've been encouraging people to renew their Membership before the Annual Meeting. The contentious issues we were facing at the time assured that our Annual Meetings would be well attended, and they were. Then in late 2018 we finally were able to buy and repair the Clary Lake dam and by the end of 2019, the final lawsuit was resolved in our favor and since then, life around Clary Lake has calmed down considerably; generally lower attendance at our Annual Meeting was both a given, and expected. Throw in the ongoing Covid-19 pandemic (we didn't even have a meeting in 2020) and I suppose we were lucky to have 30 members show up this past August!
In any case, the last thing we want going forward is an ongoing quorum issue. Our Bylaws Committee will be meeting this fall to review our bylaws with an eye towards revising the definition of a quorum to a more reasonable figure. Our Bylaws were last amended in 2016 (amended to exempt the Secretary and Treasurer positions from term limits) so in addition to addressing the quorum issue we'll be looking for other things that may need updating as well. If you'd like to be on the Bylaws Committee please contact the Secretary.
Finally I'd like to add that yes, our water level crisis is behind us, but our concern for the health and wellbeing of Clary Lake is and will always be an ongoing concern. We must not become complacent.