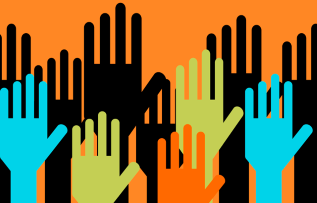 This year's Annual meeting of the Clary Lake Association will be on Saturday, August 6th at 2:00 PM at the home of Erin Grimshaw and Christina Bishop (and their three sons) located at 739 Gardiner Road (aka Route 126) in Jefferson. Their home is located about 1/3 of a mile west of (towards Whitefield) the intersection of Route 126 and 215. Most of you will know the place: this is the house at the lower end of the old MacDonald hay field overlooking Clary Lake (picture, below left), and at the end of a looooong driveway. Andy Goss built it a few years ago; Erin and Christina have owned it since 2013. Here's a Google Map showing the location. If you need help finding the place call 207-549-5991 for directions. The rain date, on the off chance it is raining on Saturday, is the same time, same place, next day. I can't remember the last time the Annual meeting was rained out. I don't know if it's ever happened.

As usual, there will be a pot luck supper at the conclusion of the meeting so bring your favorite casserole, salad, desert, bread, dip, road kill, or what have you and plan to stay awhile and socialize.
We'll be sending out the 2016 Spring/Summer Newsletter in a couple of weeks or thereabouts, and will include some additional information about the Annual meeting and what to expect. Included in the newsletter will be a membership form for the upcoming 2016/2017 membership year. Dues are still only $25 per year and the membership year runs from annual meeting to annual meeting, therefore in order to be able to participate in this meeting, you have to be a paid-up member for the coming year.  We encourage you to mail in your membership form prior to the annual meeting. A lot of you like to renew your membership at the meeting, and that is fine too but we ask that you come a early to register and get settled as we have a lot of business to conduct and will want to start the meeting promptly at 2:00 pm. The registration table will be setup by 1:00 pm.
If you have an aversion to checks, envelopes, and postage stamps and would rather experience instant digital gratification (you know who you are!) you can sign up or renew your membership online using our secure Paypal payment processing system.
As a result of major changes to our Bylaws approved at last year's Annual meeting, full membership in the Association is now open to "all persons who support the purpose of the Association as stated in the bylaws and who pay annual dues to the Corporation." You no longer need to be a lake shore property owner to be a voting member, nor are you any longer limited to one vote per family. Additional memberships may be purchased for $25 each and each additional membership includes an additional vote. So if you and your spouse are so inclined and you can each purchase a membership. We encourage you to invite you neighbors and friends of Clary Lake to join the Clary Lake Association.
The 2015 Annual Meeting Minutes  have been posted for review. I'll post an Agenda for the upcoming Annual meeting when it's ready.
If you have any questions or suggestions, use our Contact Form to send them in. Hope to see you at the Annual Meeting!