The Annual Meeting of the Clary Lake Association has been scheduled for Saturday August 1st, at 2:00 pm at the home of Ellis Percy and Joann Tribby. This is the same place we held the meeting last year and it worked out so well we decided to do it again this year. Their home is at 101 Old Madden Road in Jefferson. As a reminder, I've put a countdown timer in the sidebar right under the Weather widget showing the time remaining until the meeting. I've also updated the Meetings and Minutes page with the above information and will post additional material there as it becomes available.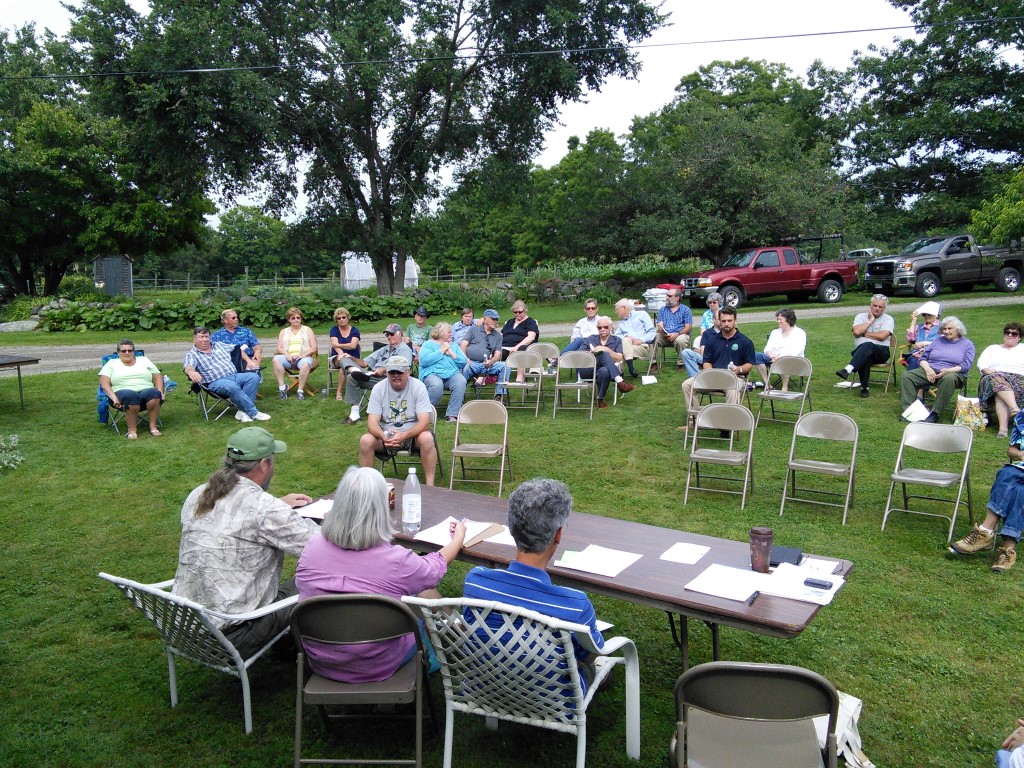 We'll be sending out the Summer 2015 newsletter in about a week which will include a membership form for the upcoming 2015/2016 membership year. Dues are still only $25 per year (the membership year runs from annual meeting to annual meeting) and we would encourage you to mail in your membership form prior to the annual meeting. Otherwise, please plan to show up at the meeting a half hour early to register and get settled as we have a lot of business to conduct and will want to start the meeting promptly at 2:00 pm. You'll notice that we no longer ask for separate Summer and Winter addresses, they have been an endless source of confusion as in "the man with 2 watches will never know what time it is." Please provide your main address where you get most of your mail and please include an email address if possible as it makes contacting you fast and easy!
Speaking of fast and easy, you can also sign up or renew your membership online using our secure Paypal subscription system. Fast. Easy.
The Clary Lake Association currently has about 67 members or about 62% of the eligible lake shore community. Now there are several ways to look at this figure. On the one hand, 62% is way more than the average participation rate for lake associations in Maine, and we should be proud and grateful that so many lake shore owners have decided to join us in our fight to protect Clary Lake. On the other hand, considering the dire circumstances facing our lake and the epic battle we're fighting to protect and preserve it, one has to wonder why EVERY LAKE SHORE OWNER has not joined the Association! We're facing an adversary who wishes to destroy the lake we have come to know and love, and we're working hard to represent your interests and to protect and preserve Clary Lake for future generations. All we're asking for is that you add your voice to ours and support us. We'd like to be able to say we represent ALL Clary Lake shore owners. Are you a member? If not, why not?
When you receive your copy of our newsletter later this summer, please consider joining the Association, and plan on coming to the Annual meeting. We need your support!