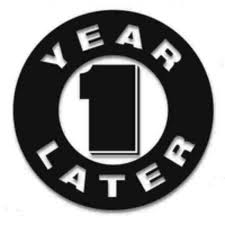 Yesterday was the one year anniversary of the Public Hearing for the water level petition, held on August 17, 2012 at the firehouse in Jefferson. So much has transpired since then, it really seems a lot longer but it has been just a year. This seems like a good time to take a step back and consider where we are and what has transpired. Clearly we are a lot closer to a getting water level order on the Clary Lake dam but I can't say as I'm particularly happy with how it's gone. Sadly, the rhetoric around this issue has been ratcheted up by both sides and that has not been particularly helpful either. Going forward I'm going to do what I can to keep things more civil.
While we're closer to getting a water level order, is a real solution to this mess that more or less satisfies everyone involved still a possibility? What does a real solution even look like now? I believe the answer to those questions are Yes, and I don't know. I remain open to a dialogue. We will see what happens.
Barring unforeseen events, this will be my last post for a couple of days until after the move. Be well everyone.