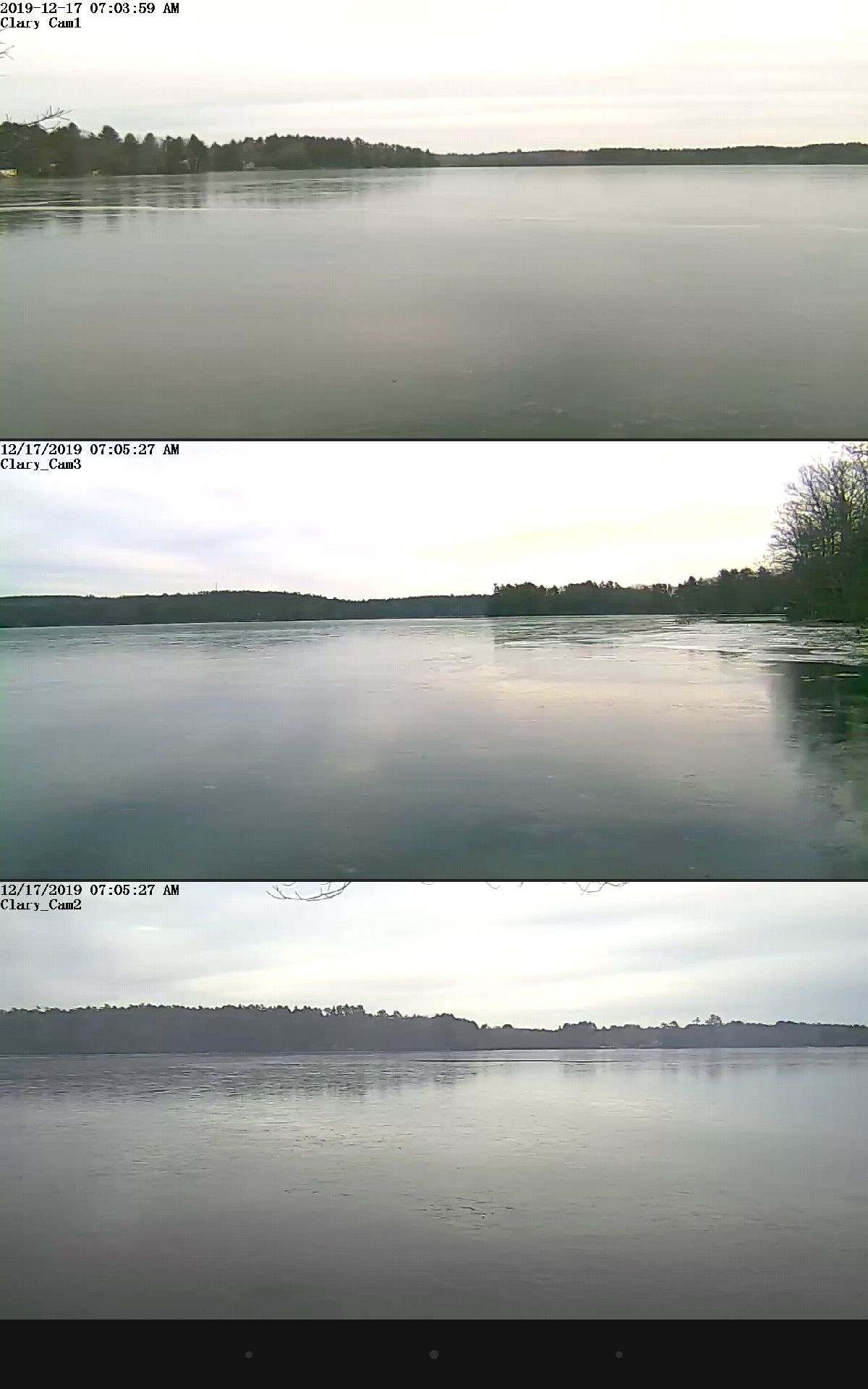 Clary Lake has had a hard time staying frozen this year! It initially completely froze over on December 4th and remained well frozen for a week. Then warm temperatures and heavy rains caused it to mostly open up again on December 11th. It had completely refrozen by the next day December 12th, only to completely melt off again on December 15th! This morning, as you can see on the composite photograph of the 3 Clary Webcams, it appears completely refrozen with the possible exception of a small sliver of open water over on the east end of the lake. This afternoon's expected snow fall will show if that's really the case. Perhaps this is it. I don't see anything in the forecast to suggest the lake will melt off again, but you never know.
While December 4th is early for ice in, historically it's not particularly early at all. I recall as a kid ice skating on Clary Lake at Thanksgiving. Visit our Ice-In and Ice-out dates for Clary Lake page. We have records available back to 2001.

[UPDATE] I guess I wouldn't be calling the lake fully frozen just yet, judging from the amount of water that's leaking up onto the surface. When it first started snowing today, dozens of small wet spots appeared. As the snow continued, the wet spots grew in size and number. There must be small holes in the ice for this to occur. Perhaps a good hard freeze will finish the ice-in process!