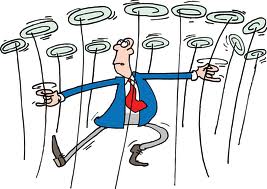 Paul Kelley attended the Whitefield Selectman's meeting last Tuesday night to see if the Town would be willing to assume responsibility for the operation of the Clary Lake Dam and its water control features in the event of an emergency. You may recall that finding a designee is was requirement "H" of the Water Level Management Plan called for in the Clary Lake Water Level Order. The Order suggested that such secondary designees may include but are not limited to the Town of Jefferson, the Town of White​f​ield  or the Clary Lake Association. As usual, Lincoln County News reporter Kathy Onorato was there covering the excitement:
Clary Lake Dam representative says he'd 'bail' if Whitefield assumes responsibilities
Needless to say, the Whitefield Selectmen voted NOT to become the secondary designee; New Board member Sue McKeen, who is a Clary Lake Association member, recused herself. I attended the meeting and can confidently say that given the manner in which Mr. Kelley pitched his offer, it is pretty clear that he had no expectation of the town actually accepting it. In fact I would go so far as to say that his proposal was specifically designed to provoke a NEGATIVE response. One can only wonder why. He has also left this aspect of the Plan till the last minute, given that the Water Level Management Plan is due May 1st, less than 2 weeks from now. When asked by one of the Board members why he waited so long to look into this, Mr. Kelley indignantly pointed out that he's been very busy.
Mr. Kelley will be meeting with the Jefferson Selectmen next Monday night to pitch the same offer to them. The same offer has been made to the Clary Lake Association and the Board plans to meet sometime in the next few weeks to discuss this matter.