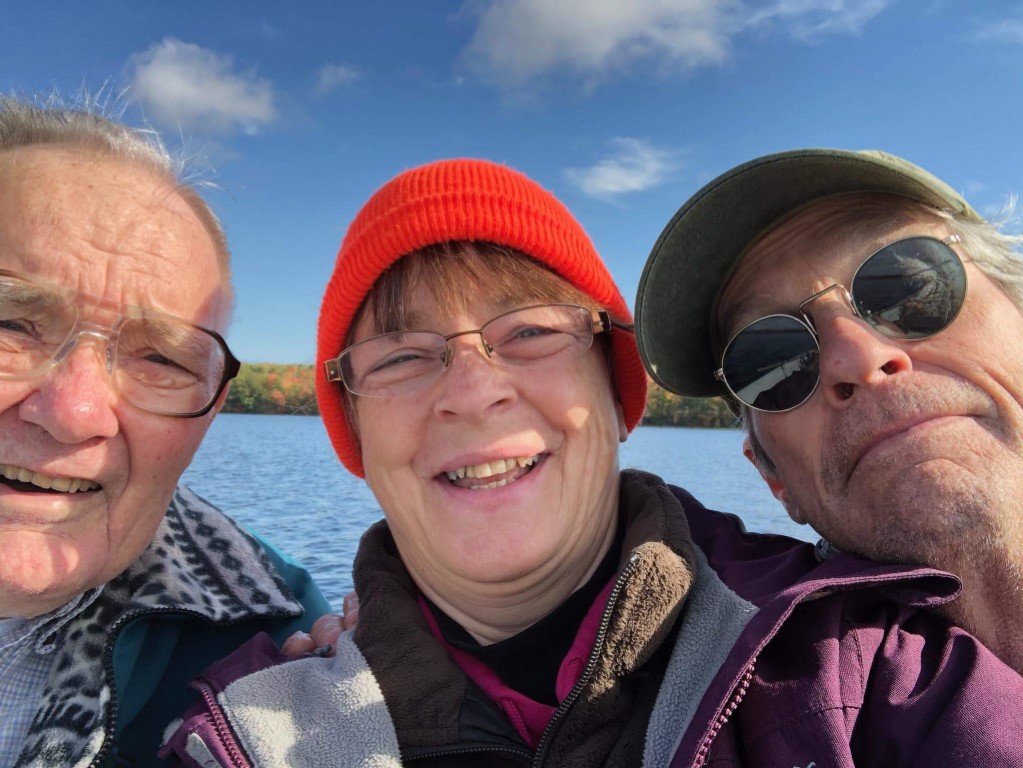 We've wrapped up another season of water quality monitoring on Clary Lake and took this selfie to celebrate. For David Hodsdon, this completes his 44th year of water quality monitoring (he started in 1975!). For Kelsie French it is her second, and for me, my sixth. Jack Holland also helps out when he can. I think he's been doing it for close to 20 years. We've got a good team doing good work.
Clary's water quality this past summer was better than what we've come to expect in recent years despite a mid-summer high Phosphorus reading of 0.028 mg/liter (the 4th highest we've ever recorded). That's considerably higher than we'd like to see it. The high P sample was likely attributable to the 15″ of rainfall we received in April, May, and June as runoff from rainfall is the primary source for Phosphorus. We did see a small burst of cyanobacteria growth no doubt in response to the high P in the lake water, but it dissipated quickly and didn't raise any real concerns. The results of our last Phosphorus sample (we take 3 samples per season) taken on September 27th) aren't back from the lab yet. We're hoping it shows improvement.
The average of 13 transparency readings over the summer was 3.6 meters (11.8 feet) which for Clary is Great! Transparency never fell below 3.15 meters (10.3 feet) and got as high as 4.20 meters (13.8 feet) in early May. You can see on the chart of secchi disk readings at left that overall transparency in 2019 easily bucked the historical downward trend we've seen during the years of our water level crisis. We expect our newly restored water level regime will result in good water quality going forward, but we've got to remain vigilant. Lakes are fragile ecosystems and many issues can affect water quality.
Here's a link to our water quality monitoring data going back to the beginning of 2012. Historical data is available upon request: