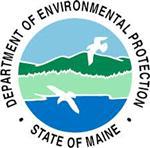 I was pleased to see the Commissioner of the Department of Environmental Protection, Patricia Aho, recognize the Maine Volunteer Lakes Monitoring Program on her official blog. Jack Holland brought this to my attention the other day with the comment "I would agree with the "trained" statement, but question the "provided with equipment" statement. The Clary Lake Association has been a participating member of the VLMP since the very start of the program back in 1975. See our Volunteer Lake Monitoring Program page for more information.
---
December 30, 2013
Maine Volunteer Lake Monitoring Program
I was excited to meet with Scott Williams and Roberta Hill of the Maine Volunteer Lakes Monitoring Program (VLMP) earlier this month. Often noted nationally as the gold-standard of citizen lakes monitoring, VLMP is a network of over 1,000 volunteers located across the state that have been trained and provided with equipment to collect data from Maine lakes. Their scientific data on water quality indicators is critical assistance for DEP. We cannot do our work without VLMP and rely on their quality science, passion and training to ensure thousands of volunteers (some of whom count their service in decades!) are engaged and eager to assist each year. With a very small budget, the work of VLMP is an outstanding service to Maine by being at the forefront of keeping our lakes healthy and safe. DEP is proud to support VLMP's work to protect Maine's lakes and look forward to continuing this successful partnership.
via Commissioner's Corner, Office of the Commissioner, Maine DEP.