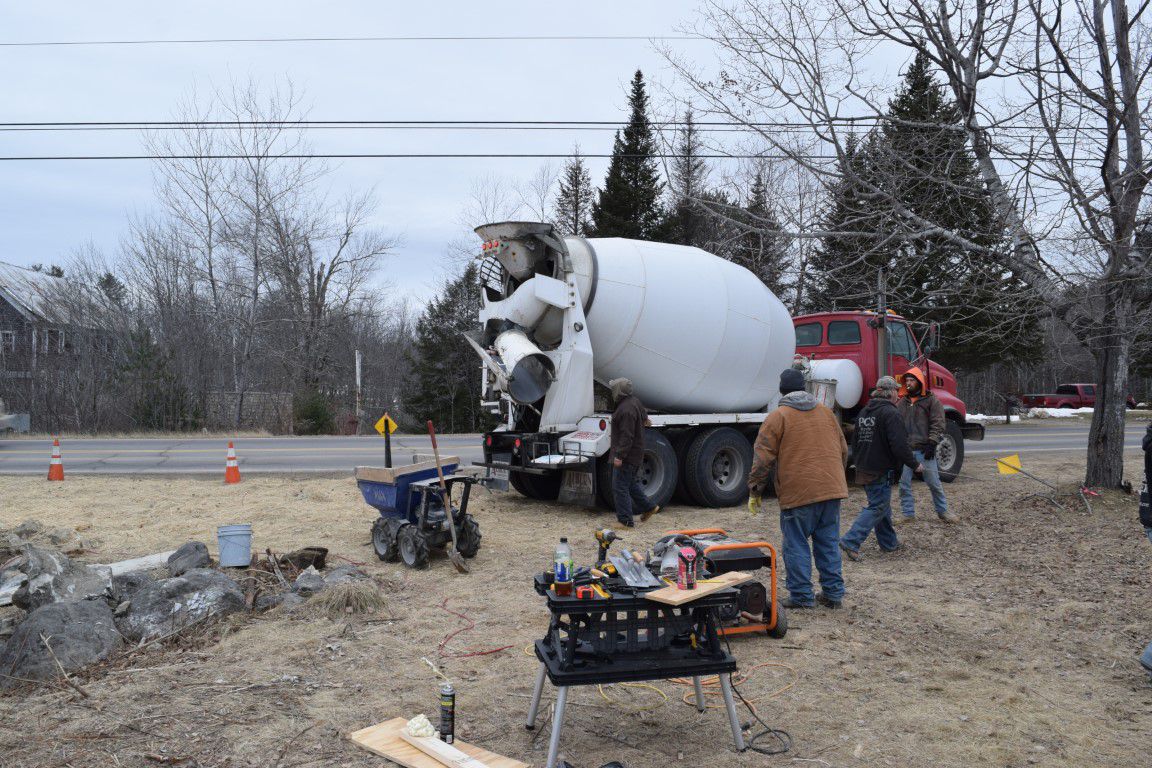 On Friday December 14th, 2018 the PCS crew finished forming up the original log sluice gate in the middle of the dam and poured concrete, bringing to completion the major repairs to the Clary Lake dam. I can hardly believe it's really happened! So many things had to go just right for this to happen now, from the lack of rain and snow over the last 2 weeks to the rising temperatures on the day of the pour. So much could have gone wrong, it really is a miracle. If the lake level hadn't dropped enough and if the temperature hadn't finally moderated, we'd still be waiting, and who knows when conditions would have permitted the repairs to be finished? It was only 4 days ago that I posted that dam repairs have resumed. All told this final phase of effort took 5 full days, made all the more difficult by the brutally cold temperatures for the first 4 days of the week. Here are some more pictures that tell this latest chapter in the story:
We're deeply indebted to Rick Pease of PCS Construction and his able crew for their steadfast commitment to completing this project before the end of the year; it made the difference between getting this done now, and having to wait till next summer.
The crew will be back late next week to remove the forms and clean up, at which time we'll close the existing 34″ gate and start impounding water. I don't doubt that by next spring when the ice goes out, we'll have a lake full, or nearly so, for the first time in over 10 years. When the forms come off I'll take some more pictures of the new weir and explain it's operation.