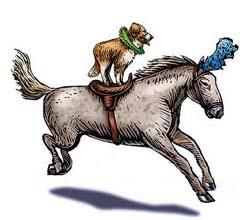 It appears the Aquafortis Associates LLC [AQF] appeal of the Water Level Order Transfer (docket AP-20-4) is going to hearing after all! A one-hour hearing for oral arguments has been scheduled in Lincoln County Superior Court on September 8th at 2:30 PM. The hearing will be held in front of the Honorable Daniel Billings using Google Meet (Google's version of Zoom). I assume the hearing will be available to the general public but I don't have information about how to connect yet. When I do I'll make that information available. The State will be represented by Assistant Attorney General Scott Boak, the Clary Lake Association will be represented by Attorney Randy Creswell who so ably represented us during the Bankruptcy proceedings (and got us the dam!), and AQF is being represented by Dennis Carrillo. The Clary Lake Association is named as a Party in Interest in the appeal.
Briefly, this appeal was originally filed by AQF in December 2018 in response the the DEP's issuance of an Order transferring the Clary Lake Water Level Order from Pleasant Pond Mill LLC to the Clary Lake Association. At a hearing on the matter in June of 2019, the Board of Environmental Protection denied the appeal. AQF then appealed the Board decision to Kennebec County Superior Court. The CLA filed a motion in that court requesting a change of venue to Lincoln County Superior Court, which motion was granted in February of this year.
Follow this link for a list of posts related to this appeal.