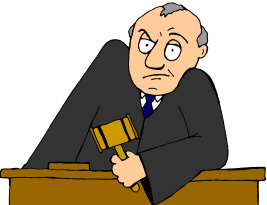 The Judge in the Paul A. Kelley Jr. Bankruptcy case has issued an Order and Schedule for oral arguments on the a Final Sale Motion on July 27th, 2018 at 10:00 AM. The hearing will be at the U.S. Bankruptcy Court, 537 Congress Street in Portland Maine. The Order is only 4 pages long and is remarkably easy reading as Court Orders go, and I highly recommend everyone read it through so you'll have an idea of the issues the court is grappling with. The Order both summarizes the actions taken to date starting with the May 22nd filing of the Motion to Sell up to last week's July 5th evidentiary hearing, and then lays out 8 questions that the Judge wants the parties to address in their oral arguments before the court.
The hearing should move quickly: "The trustee and CLA will be permitted a total of forty minutes for their arguments in support of the Sale Motion and may divide that total amongst themselves as they see fit. Mr. Smith and Aquafortis will be permitted up to forty minutes for their argument in opposition to the Sale Motion. The trustee will then be permitted up to ten minutes to present an argument in rebuttal." Mr. Kelley, as debtor in this case, lacks standing to press his objection to the Sale Motion. In other words, he can sit there and listen, but he will not be allowed to speak. I imagine after last week the Court has heard enough from Mr. Kelley, I know I sure have. Here's the Order with Schedule:
I had hoped the hearing for oral arguments would be scheduled sooner, but I'm happy with July 27th date. We've had to revise our schedule but we're flexible and time is on our side. We've waited 7 years for this. We can wait a little longer to own the dam.
I was too busy at the time to post a Supplementary Objection to the Sale Motion with exhibits filed by Aquafortis Associates LLC [AQF] back when it first arrived on June 28th which if you'll recall was the deadline for bids… Unlike the Order I'm posting today it is anything but remarkably easy to read, and doesn't in my opinion add anything new to AQF's original Objection to the Sale Motion but In any case, here it is: