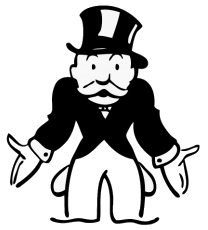 Paul A. Kelley Jr., principal of the now-defunct Pleasant Pond Mill LLC and presumed owner of the Clary Lake dam has filed for Chapter 7 Bankruptcy. This bankruptcy filing is not to be confused with the Pleasant Pond Mill LLC chapter 7 bankruptcy filing last spring. Now Kelley is filing for personal bankruptcy and as such, it's a real eye-opener: it lists total assets of $283,953.00 (most of which is his house and property in Camden) vs. total secured and unsecured liabilities of $2,097,379.00 (that's two million, ninety seven thousand, three hundred and seventy nine dollars) of debt including $494,186.00 of money owed to Preti Flaherty which is separate from the $335,000.00 that PPM owes to Preti Flaherty. This brings total legal fees for Kelley and PPM to $829,176.00. Woof.
Things are pretty bleak on the income side of things too with Mr. Kelley (who claims his job is landlord) claiming a monthly income of only $1500 to cover $3,731.00 of monthly expenses. Oh my. He lists 18 creditors (people/entities he owes money to) including DEP, Arthur Enos, Equinox Collection Services, Ford Motor Credit, Medius L3C, and Richard L. Smith. Without further adieu:
The first Meeting of Creditors is going to be November 28, 2017 at 10:00 AM at the Augusta Armory. The bankruptcy trustee is Jeffrey T. Piampiano.
Stay tuned 🙂