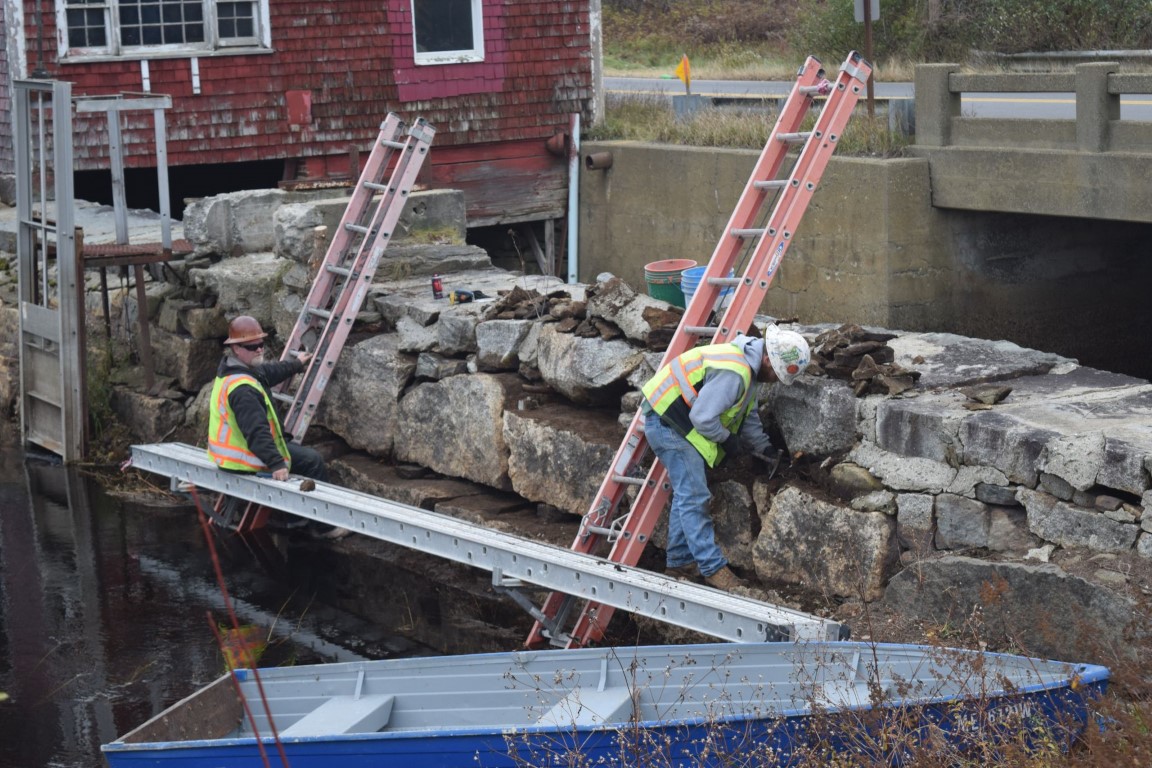 A little over 3 weeks ago we closed on the Clary Lake dam property and finally, yesterday, Monday November 5th, after over 7 years of nearly constant non-stop effort, repair work on the dam was finally started! I can't even begin to tell you how pleased this makes me. Before going any further I'd like to take just a moment to thank our Membership, our Board, and others in our local community whose help and support were so important to get us to where we are today. It's been a monumental effort and we couldn't have done it without all your help. Thank you.
The past 3 weeks have been a whirlwind of activity, and I won't even begin to try and describe what we've been going through. Suffice it to say the Board has been working relentlessly to get repairs started on the Clary Lake dam. The biggest problem was having to find another contractor on very short notice, as the one we had originally planned on using, Linkel Construction, turned out to be too busy to get to work on our project this fall. Part of that can be blamed on a contentious and drawn out bankruptcy proceeding which delayed our purchase by several months, until mid-October. Also, while we were good to go with the concrete plug repair and weir installation, the other work they had proposed to seal the dam against leaking would have required extensive (and prohibitively expensive!) environmental permitting that we decided we could do without. So less than a week after closing on the dam, rather than full speed ahead it was back to the drawing board. To make a long and convoluted story short, we went in search of another contractor and found Rick Pease of PCS Specialty Contracting out of Skowhegan. They just happened to be between jobs and could get right on our project. Rick and his crew showed up yesterday morning and started to get set up. It'll will be a couple of days before they're all setup and ready to work in earnest, but two men got started removing old mortar from the seams on the upstream face of the dam in preparation to filling the seams with gunite/shotcrete to seal it against leaking. Here's a gallery of pictures from Day #1:
Things are going to be pretty busy for the next few weeks! The underground storage tank will be removed sometime next week, and PCS expects their work to take about 2 weeks to complete. Hopefully high water won't interfere with the repairs!
We resurrected the Momentum Committee a few weeks ago and got them talking about putting together a "We Own the Dam!" party over at the dam property, but everyone has literally been too busy to go anywhere with that. Now, with repairs underway and construction vehicles and equipment all over the place, it's looking like it will be a "We Fixed the Dam!" party sometime later this fall or early winter. Plans are in progress. Stay tuned.