I got to wondering what a water level chart showing all the water level data I have collected since the 19th of December 2011 to today would look. The result isn't pretty: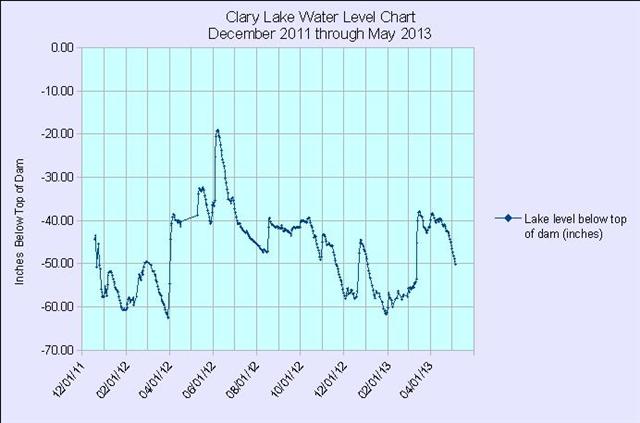 With the exception of May and June of last year and a few days in March and early April this year, the lake has been lower than -40″ below the top of the dam since I started keeping records. It will take a long time for the wetlands to recover from being "ravaged" to use a term Mr. Kelley seems to like so much.
I'll update this graph periodically. I haven't decided where it will live.