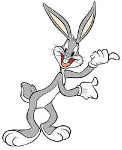 I have submitted comments to the DEP On behalf of the Petitioners on the Draft Clary Lake water level order issued by the Department on December 19th. Originally due on 30 December, the deadline was extended one week to today. I'm still waiting to see what Mr. Kelley will submit. He has until 5 PM to get them in. Ellis Percy also prepared comments which were sent in this afternoon:
Petitioner's comments on the Draft Clary Lake water level order
Clary Lake Association comments on the Draft Clary Lake water level order
Earlier today Mr. Kelley sent an email to most of the Service List (below). I say most of the Service List because my address was conspicuously absent. It was only because someone forwarded me a copy with comments that I got the message at all. I'm sure it was an oversight:
---
From: "Pleasant Pond Mill LLC"
Date: Jan 6, 2014 12:44 PM
Subject: NOTICEClary Lake Water Level Petition, #L-22585-36-B-N Cancellation
To: "Callahan, Beth"
Dear Ms. Callahan:
As previously noticed to you and the Presiding Officer, via facts detailed in PPM's Motion dated January 2, 2014, please be informed that PPM's previously scheduled appointment (today at 1 PM, the  first "readily available" time) to review the "complete Administrative File" at the DEP File Room, has been cancelled so that I may finish the required Reply to the draft Final Order (also due today).
I spoke with Michelle in the DEP File Room (copied here) at approximately 11:40 AM today, who confirmed that the entire material currently available was contained in one box.
PPM has re-scheduled review and/or copying for Thursday, January 9th.
PPM notes that a PPM FOAA request over a year ago, presumably accessing the same record, generated two boxes of material, and upon information and belief, a different FOAA by a third party early in 2013 generated four boxes of material.
In anticipation that further material may be located, but perhaps not by Thursday, PPM has also tentatively scheduled a further appointment for Monday, January 13.
---
All I can say is it must be one big box.