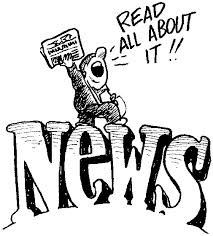 There is a  new article by Paul Koenig in yesterday's Sunday January 5th Kennebec Journal about Pleasant Pond Mill LLC's travails in obtaining more time to comment on the Draft water level order.  I was interviewed for the article by Mr. Koenig on Friday. I didn't get a Sunday paper but a few people who did said they didn't see it in the paper so it may only have appeared online. In any case, here it is:
Whitefield dam owner denied additional time to comment on lake plan
To refresh everyone's memory, the Draft Clary Lake water level order was issued on 19 December and provided for an 11 day comment period ending on Monday, 30 December. They extended the comment period 1 week to the end of business today, January 6th.
What Mr. Kelley appears not to realize (though I'm sure it's finally dawned on him) is that at this stage of the game, with the water level order already in draft form, the comment period prior is perfunctory. State law requires the Department of Environmental Protection to make such rulings available to the general public for a minimum of 5 business days prior to final issuance of the order. This isn't yet another opportunity for Mr. Kelley to stall and delay the proceedings. The ax is about to fall. I'm sure the Department will read all the comments submitted with interest but I don't expect them to make any changes to the Order at this point.
I'll be submitting comments on behalf of the Petitioner sometime this afternoon and I understand Ellis Percy, President of the Clary Lake Association will be submitting comments as well.
Here's a locally-archived copy of the article in case the paper's version disappear:
Whitefield dam owner denied additional time to comment on lake plan